How the Pandemic Changed HR Forever w/ Suzanne Lucas, Evil HR Lady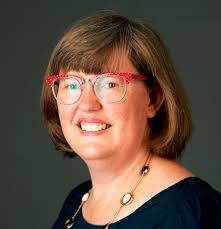 While many of us don't necessarily believe that work will ever quite be the same again, we're at a stage where vaccines are being rolled out in many places en masse and, hopefully, sometime soon, the majority of desk-based employees will be able to return to the office.
This HRchat episode talks about how the pandemic has impacted company culture, operating models, and what areas of the HR department are changed forever.
Bill Banham's guest this time is
Suzanne Lucas
, AKA the
Evil HR Lady
. Suzanne is a writer and speaker who focuses on Human Resources and Business issues.
Before becoming the Evil HR Lady she spent 10 years in corporate HR. Her work focuses on helping people managers manage better and helping employees understand how to navigate the world of work.
Her work has appeared in Inc, The New York Times, CBS Moneywatch, Cornerstone's ReWork, and many other places.