New Firm Aims to Bring Benefits of Analytics to More Companies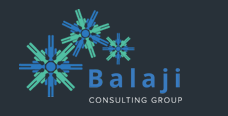 Hoping to capitalize on the new interest in human capital analytics, a group of academics and researchers with extensive practical experience in business have launched Balaji Consulting Group (BCG). Based near Atlanta, and with consultants in Louisville, Chicago, and Omaha, BCG aims to bring the advantages of new analytical tools to a far broader range of businesses than was possible in the past.
"Today, human capital analytical tools have improved to the point that the power of analytics is no longer reserved to the nation's largest companies," says Ashish Banerjee, the firm's founder. "The ability to make better informed decisions with improved return-on-investment metrics is now affordable for a far bigger range of companies and can have a significant impact on the ability to make smart decisions."
Based on the extensive experience of BCG's leadership team, all of whom have or will be completing their doctorates shortly, the consulting group will focus on helping organizations make better decisions related to:
Culture creation and development initiatives
Design of more effective incentive programs and compensation plans
Design of learning initiatives aligned with true organizational needs
Evaluation of human capital assets and best integration plans for mergers and acquisitions
Effective implementation of new technology, systems, or other organizational change initiatives.
According to Banerjee, new analytical tools enable organizations to take measurements on elements of human capital that in the past were considered almost impossible to achieve. Today, he explains, the academic and business world have developed a wide variety of ways to address different issues of human capital that enable business planners to make more informed decisions by running "what-if" scenarios for whatever initiative is being planned.
It's surprising how many companies make major decisions related to culture initiatives, incentive and compensation program design, learning, mergers and acquisitions, technology and other enterprise change initiatives without considering the true human impact in objective terms," says Banerjee. "When a firm's leadership can actually look at data that enables them to place a clearer value on human capital assets and better anticipate how people will actually respond to an initiative, they can make informed decisions that not only maximize the chances of a positive outcome, but, just as importantly, reduce risk."
The founders of BCG believe they can help organizations do a much better job of identifying and leveraging their cultures to go after the right customers, distribution partners, and employees. Says Banerjee: "Because many companies have trouble addressing the human element of their organizations due to lack of data or training, they often seek customers, distribution partners, and employees who don't necessarily make sense for their brand or company. Today, there are ways to better identify the characteristics of a great employee for a particular job, or of a customer or distribution partner, that will save companies a lot of time in making future marketing, sales, and human resources decisions."
So what makes Balaji different in an increasingly crowded world of analytics firms? Banerjee points to the extensive and varied research background of his company's consultants, which includes multiple academic studies on various areas of human capital, as well as their individual practical experience. "What's also important is that we don't just bring one analytics tool to the table. Our model is to find precisely the right tool for our clients, rather than try to adapt a proprietary tool to a client's needs."
The company also aims to distinguish itself by bringing analytics to a broader range of businesses by both educating businesspeople on how they can use analytics to improve their decisions, and by cultivating relationships with businesses in other areas of engagement – from learning and communications to rewards, recognition, and innovation programs. "We believe we can help a lot of traditional consultants and providers of human resources and marketing solutions bring better solutions to their clients without having to make their own investment in creating analytics departments," Banerjee notes.
According to the company's website, the founders and consultants have a wide variety of management experience in a broad range of businesses, as well as extensive academic research experience.
For more information, contact:
Ashish Banerjee
Balaji Consulting Group, LLC
13010 Morris Road, Suite 600
Alpharetta, GA 30004
800-884-6832