Life Leadership Brings Coaching to the Masses
The emergence of Enterprise Engagement is going to demand an entirely new approach to leadership that will have to reach probably hundreds of thousands (if not millions) of people who manage other people. Not only is great leadership critical to any engagement effort, leadership is the difference between happy and engaged people willing to do everything for an organization and those who dread Mondays and every other day of going to work. How to reach this enormous audience?

Enter Life Leadership, an educational platform developed by former engineers Chris Brady and Orrin Woodward, who have brought those skills to sharing their passion for better living and great leadership to the masses. According to co-founder Brady, "Life Leadership was founded on November 1, 2011 to provide a unique offering to the marketplace of Financial Development, Professional Development, and Personal Development products designed to set people free. We do this in three areas: 1) Debt Freedom – for the majority of our customers who are struggling with personal debt; 2) Financial Freedom – for the rare high achievers; and 3) Functional Freedom – for those who cannot help themselves." The company's offerings includes an educational program for businesses called Launching a Leadership Revolution Corporate Education System (LLR Corporate, for short).
Says Brady: "Our focus on leadership goes back to our New York Times best-selling book Launching a Leadership Revolution and the decade or so of success its content has enjoyed in helping people improve their lives. We realized there was a unique chance to leverage this type of life-changing information into the lives of people in a creative approach."
According to John Mossner, who is one of the company's Life Leadership members and a coordinator located in Frankenmuth, MI, the program has a number of key advantages, notably that it's self-administered by the organization over time and not presented by an outside consultant. Each customer has internal facilitators who receive information tailored for that role, and then a series of audio programs, readings and exercises conducted to reduce time requirements. "Our approach to these three categories is unique because of our heavy focus on small bits of information inculcated over time," says Brady. "We know that our target customers are very busy, and we've seen the most lives changed by helping people develop new habits over time. Therefore, we don't hit our customers with data dumps, expensive experiences, or other costly-but-sometimes-unproductive approaches, but rather encourage them to develop consistently productive daily habits based on new insights."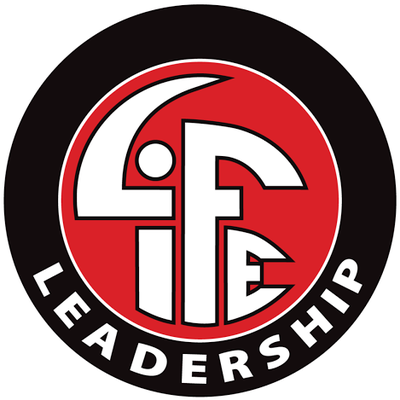 This approach is appreciated by one of the company's customers in the automotive marketplace, from whom we received an email but were not permitted to quote by name due to corporate policy: "The system is a quality change from the traditional corporate training programs. With traditional leadership programs, employees typically receive an intensive week of training at different times and are asked to go back to work with no follow up. The LLR Educational system is a long-term, daily learning system utilizing audio, reading, and dialogue. Everyone is learning the same material at the same time. This approach creates repetitive positive behaviors, which soon become habits. It also provides everyone with a common approach and stories to refer to when dealing with others and in dealing with uncommon situations. I have received considerable positive feedback from everyone involved."
Makes Learning Fun
Other advantages, explains Mossner, are that "the audios seem to be more 'real' than the 'corporate' ones I've heard before. They are more entertaining, which makes learning more fun. Chris Brady is hilarious." (Brady is also a comedian.) In addition, says Mossner, "The information isn't presented by the same person all the time. These guys have sorted through thousands of books and picked the best ones with timeless principles on relevant subjects. It's not always new information, but just being reminded over time keeps things fresh. The trickle feed system is key."
Finally, says Mossner, "the biggest thing for me on the substance [is that] our program addresses the leadership issues in us all. It doesn't talk too much on the management issues of a company. Management and Leadership are so different, and frankly I see that most companies are managed, not led. It's so easy to motivate by fear. I saw this where I've worked in the past. People aren't lead, they are prodded. Fear is the motivator. That's the lazy way to getting stuff done and it's not a long term solution. I love that our information focuses on self-mastery and becoming the best leader of ourselves, our organizations, our families, our communities. If everything rises and falls on leadership, then we need more leadership development – or more continuous development."
Most unique of all, perhaps, is Life Leadership's distribution model. Its products are sold by up to 20,000 members throughout the U.S. The company has over 100,000 companies; the goal is to get to one million customers. Brady explains that the company authorizes "individuals to sell our products and pay them an immediate retail profit, as well as volume bonuses and yearly bonuses. We also have an annual trip program high performers can qualify for. We recruit new salespeople by offering them an opportunity to earn money on sales and the chance to build up a sales team of their own where volume bonuses are also available."
Naturally, the program isn't for everyone. "We look for a very unique type of individual; one who is: 1) hungry for achievement; 2) looking for something more in their life; 3) teachable; and 4) honest. When we find someone with these four characteristics, they generally become a Life Member and begin representing our products."
The company has an ongoing training approach similar in concept to the one it developed for its corporate customers. "We train them by applying the same philosophy we offer to our customers: the formation of consistently productive daily habits. This is accomplished through weekly, monthly, and quarterly live and broadcast events across our markets. Gathering like-minded people together and recognizing achievement, providing sales training, business growth strategies, and networking opportunities with their teams is very important for developing consistent performance. We also encourage regular reading and the listening to audios. All of these things combined together (what we refer to as read, listen, and associate) develop consistency and achievement."
Training the Trainers
Mossner says that a main application "is for mid-level staff to train employees, equip employees, and impart these leadership skills. We also have a conflict resolution program. We believe that companies should train their own people; we have people who can come in and do it for you and a facilitators guide. We think it has much more impact when done internally."
As for costs, it runs about $64 per employee per month for each course, $400 per employee for six months. Each program includes audios, books and questions (an online test is under construction). The idea is for the training to occur at a meeting one day a month after people have completed the program. One facilitator can usually handle 10 to 20 people. "So far," says Mossner, "from what we've seen, levels of engagement have gone up. Attitudes are better. There's more collaboration. Problem-solving skills improve."
Chris Brady is passionate about the potential of Life Leadership because "We help people live the life they've always wanted by helping them develop consistently productive daily habits through the application of life changing information." Organizations use the company's programs "to provide increased engagement, better attitudes, improved communications, and increased work ethic by empowering and equipping their staff."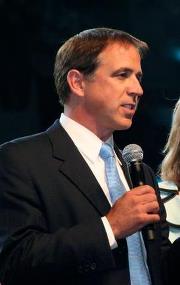 Brady expresses enthusiasm for the emerging field of engagement. "I absolutely love the idea of making engagement a focus all its own. This concept is the core of what we represent to our customers, as well as how we keep our sales force motivated and on track. Attacking apathy and indifference by truly equipping individuals and helping them see how they contribute to the greater picture is not only effective from a business strategy perspective, it's also the right thing to do. As a result, people are more committed and happy, as they can see that what they do matters and that they actually do/can make a difference. Again, having consistent ways to equip, train, and involve people is the most important way we've seen to accomplish this. Regular doses over time!"
As for Mossner, a member coordinator, he grew up in Michigan and studied Engineering at Michigan State University, where he graduated with honors with a B.S. From there, he worked in purchasing, manufacturing management and program management with companies such as Westinghouse, Prince, and Johnson Controls, including a two-year assignment in England launching new automotive interiors with Jaguar. For the last nine years he has worked with Life Leadership because he says he's passionate about "leading people and organizations to a better future through better information applied in their lives, and leading individuals who qualify to financial freedom using franchising principles and the Life Leadership system."
---
For more information, contact:
John Mossner
johnmossner67@gmail.com
269-267-7175