News Analysis: Swedish Tourism Campaign a Breakthrough in Engagement
A Swedish marketing campaign that connects potential visitors with Swedish volunteers willing to talk with strangers about their country is more than a clever idea – it demonstrates to what degree Enterprise Engagement is changing marketing as we know it. As reported in the
New York Times
, the campaign enables Swedes to download an app at
theswedishnumber.com
to volunteer to accept random calls from interested parties coming in via the official phone number of Sweden: 46 771 793 336.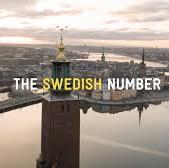 According to the website, nearly 32,000 people have called in since April 6 – 37% from the U.S., 9% from Turkey and the U.K., 7% from the Netherlands and 6% from Australia. That number is up from about 7,000 prior to April 6. The campaign promises that people can talk about whatever they want; according to the New York Times, the calls were not all specifically related to travel to Sweden.
What, you might ask, does this campaign have to do with Enterprise Engagement? Everything. This campaign is the essence of connecting an organization's employees (in this case a country's citizens) with its customers: potential visitors. Equally indicative of the future is the fact that this campaign is being driven by marketers. Enterprise Engagement will only break through to the C-Suite when marketers and their agencies understand that "internal" audiences are just as important in marketing as "external" ones.
We won't be surprised if this campaign gives rise not only to a lot of similar initiatives in tourism but throughout business, as more companies realize that their people are the best expression of and ambassadors for their brand.
Come learn the principles of Enterprise Engagement at
Engagement University and Expo
, part of Engagement World, April 25-28 at the Renaissance Orlando at SeaWorld.