How Standards Can Help Elevate Best Practices in All Areas of Engagement
Lee S. Webster, co-founder of the International Center for Enterprise Engagement at the Healthcare Management Institute of the University of Texas Medical Branch, explains how formal standards can benefit the many specific areas of engagement not yet addressed by the International Organization for Standardization.
---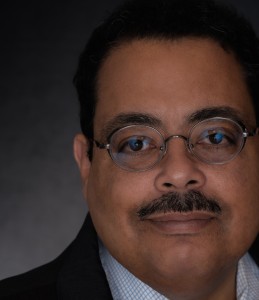 In the fall of 2017, the International Center for Enterprise Engagement (ICEE) announced the creation of a Standards Development Consortium under the leadership of Lee S. Webster, a co-founder of ICEE and the Healthcare Management Institute at UTMB, as well as the head of the ISO HR Technical Committees 260 (Human Resource Management) and 304 (Healthcare Organization Management). The goal is to help the various disciplines under the Enterprise Engagement umbrella create their own standards of best practices to help elevate quality and professionalism throughout the overall field. ESM recently interviewed Webster to learn how standards can help all areas of engagement.
ESM: With the existence of ISO 10018 standards and now the certification program from ICEE, as well as the development of employee engagement standards in the early phases of development at ISO, what need is there for any additional standards?
Webster: ISO 10018 and the eventual employee engagement standards I assume cover a breadth of areas related to aligning people toward achieving key organizational goals. The ISO 10018 standards alone address such elements as leadership, recruitment, communications, learning, collaboration and innovation, rewards and recognition, and measurement, and I can't say yet what employee engagement standards might look like. A single standard such as 10018 can only flesh out so much. The discipline-specific standards create an opportunity for practitioners to ensure all of their engagement plans meet the highest standards. It would take years for ISO to get to creating standards for all of these areas of engagement.
ESM: What specific areas of engagement are you referring to?
Webster: If you look at the field of Enterprise Engagement as defined by the Enterprise Engagement Alliance curriculum, or at the disciplines specifically involved with ISO 10018, there are multiple specific disciplines that can benefit from standardization, including:
Leadership development
Recruitment
Diversity
Job design
Learning
Every area of communications, from content marketing and technology to print, face-to-face and three-dimensional
Incentive programs
Non-cash rewards
Recognition
Social media
Innovation
Analytics
Feedback
There could be as many as two dozen specific sets of standards related to establishing best practices in all areas of engagement. The engagement field is no different than marketing, law, medicine or other practices in which there are many specialized areas.
ESM: Who usually leads efforts to create standards? How are they funded?
Webster: This can vary, but usually already existing associations or interest groups are the natural platform. They're funded by the associations out of membership fees or specially designated sponsorships to create the effort. ISO Technical Advisory Groups generally charge a fee for any company to participate on the Standards Committee based on the company size, usually beginning at about $500 per year. There's no reason why any group couldn't utilize a similar model.
ESM: Many of these fields already have learning and certification programs. What's the difference between training-based certification and industry standards?
Webster: The ISO 9001 Quality Management standards provide a good example. The 9001 standards are designed to provide a living and breathing system for the strategic application of best practices that can be methodically applied and audited against the standard. Standards not only enable organizations to better visualize and implement a systematic rather than ad hoc approach to a process, but also to audit those processes for compliance. Many of the fields of engagement have associations with excellent learning and certification programs and can benefit by having standards against which organizations can measure the application of the best practices learned in their training programs.
ESM: What is the value of standards to business?
Webster: Let's face it, we're entering an era of greater and greater accountability due to the growing ability of organizations to measure outcomes and their readiness to eliminate perceived waste. Standards help ensure that organizations have a clear benchmark to follow in terms of process design, which can save a lot of time and confusion and offer a means of objectively evaluating solution providers. In turn, standards provide solution providers with a means of objectively distinguishing themselves from others, and just as importantly provides them with a systematic means of applying and benchmarking best practices.
ESM: How are standards created?
Webster: Thankfully, with ISO we have a proven template and process. It starts with assembling a team of national experts. Depending on the nature of the standard and its scope, the U.S. group might be comprised of up to 30 or more people representing organizational users of the standards, solution provider experts and academics, and perhaps ad hoc experts to address specific subjects. They agree to participate in about four meetings per year, ideally one in person, facilitated for the purposes of transparently and inclusively mining both past research and the expertise of those involved to frame out the scope and specific nature of the standards. There might be additional meetings with subgroups. These national experts would represent the U.S. interest in the development of any proposed standard project. Some would attend standards development meetings at locations across the globe. With ISO, this process can easily take three years. It's possible that a more focused effort could be achieved in two years. What takes time is ensuring that the process is totally inclusive and transparent. With everyone's busy schedules that takes time. Of course, nothing happens unless passionate, knowledgeable people get involved. ICEE helps address that issue because of our experience with ISO and standards processes. We have the knowledge and expertise, and in many cases relationships, to help assemble the right team and to help keep it on track.
ESM: What do standards look like?
Webster: Generally, they consist of documents of up to 20 pages that contain the following elements: Scope; References; Nomenclature; Specification; and Audit Procedures
ESM: What happens when standards are complete?
Webster: If the right parties are involved, the impact can be relatively quick. Obviously, the first job is to help publicize those standards. If an association or already existing interest group is involved with their creation, there's already a membership ready to benefit from them. I can't imagine a member of any organization in a field related to engagement that couldn't benefit from having credible standards they can use to benchmark best practices, both for their organizations and those of clients when applicable. That said, standards are never complete. The world turns and standards need to be updated at least once every five years and monitored along the way. Associations and their annual events provide the natural platform for this process, which in turn provides a valuable member benefit.
ESM: What kind of accreditation or authority could these standards carry in terms of ANSI, ISO, or some other respected body, besides the name of the sponsoring association or interest group?
Webster: Besides providing direction to end-users of standards, these documents are also considered beneficial to governing and regulating bodies. In the United States alone there is federal law that encourages federal agencies to defer to industry standards before creating their own rules and regulations on a subject. U.S. courts tend to "hold harmless" any organization that follows an industry standard, despite the outcome of its use. In India, when an ISO standard is established, their federal government commonly treats the document as its own legislation.
ESM: Can the organization that sponsors the standards create a certification for it?
Webster:
That depends upon the nature of the standard. Generally, the answer lies in the ability to create a practicable audit tool to verify compliance. The auditor must be able to review concrete evidence that all the elements of the standard have been faithfully applied. But generally there's no barrier for any organization to serve as a certifying body under any ISO standard.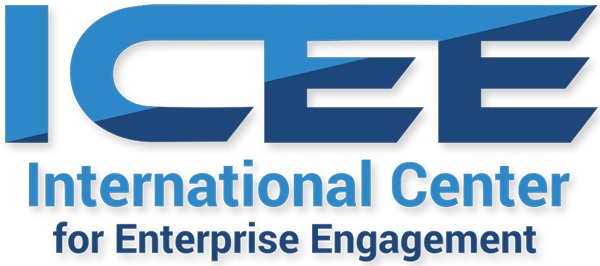 ESM: What role does ICEE play?
Webster: Our role is to facilitate the entire process from end to end, from creating the documents the association or organizing group needs to engage its audience and helping create the team to facilitating the entire process through quarterly meetings, committee management, document drafting, etc.. We provide everything required to have a highly credible and useful standard.
---
For more information:
Lee Webster
409-747-0830