News Analysis: Here's Why Solution Providers Shouldn't Wait to Be Asked By Clients About New ISO People Standards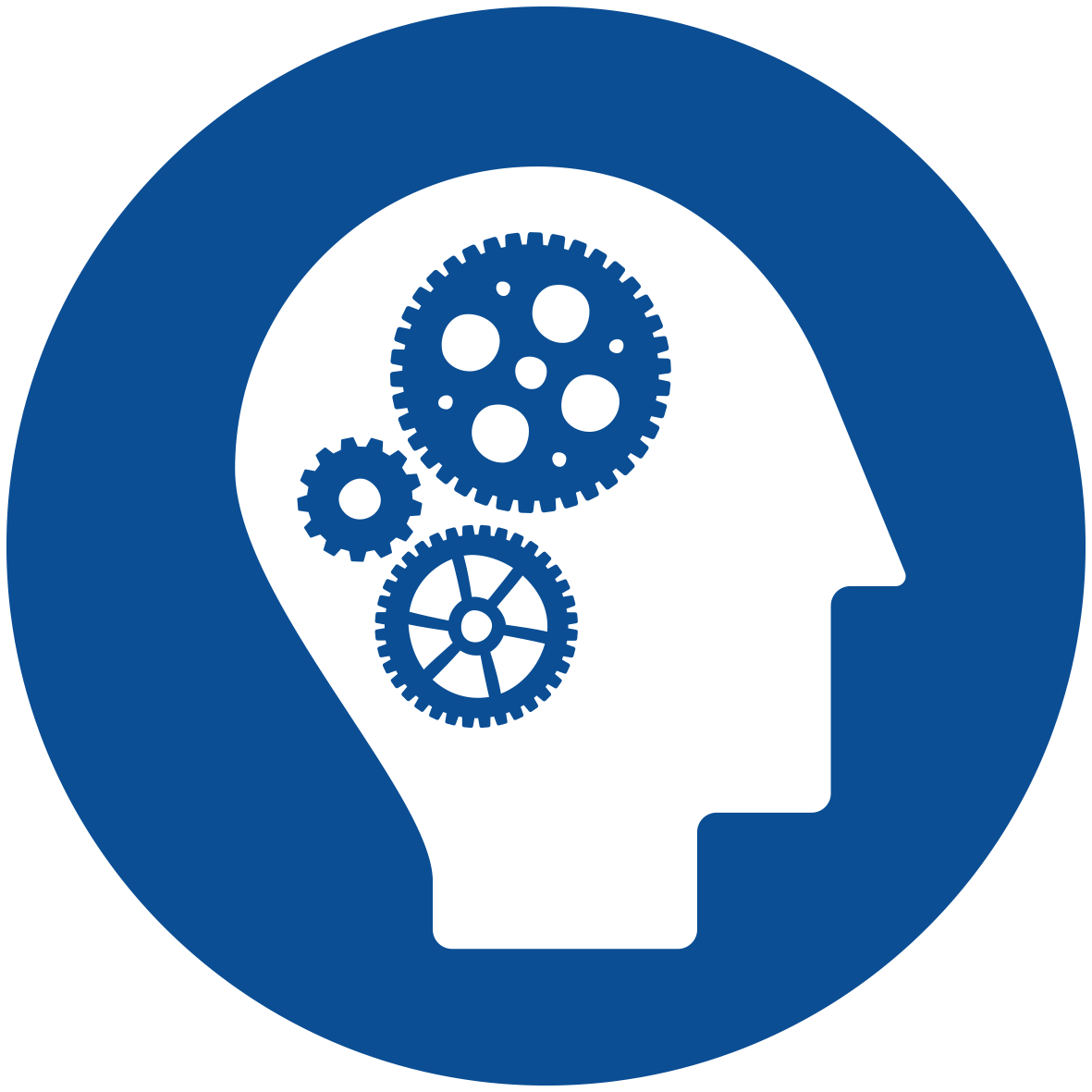 With most business professionals having almost no formal training in Enterprise Engagement strategy design—let alone in many of the key tactics of engagement—should they seek out solution-providers who follow their direction or who challenge their assumptions? The late iconic innovator Steve Jobs, marketing visionary Seth Godin and 'The Challenger Sale' series authors Matthew Dixon and Brent Adamson offer some answers.
---
By Bruce Bolger
When asked about the new ISO 9001 and ISO 10018 Quality People Management standards outlining best practices in Enterprise Engagement, many solution-providers say they'll sit on the fence until their clients start asking about them. One executive of a leading recognition company told me, "We don't have any customers asking us about ISO 9001 or ISO 10018 standards. When we start getting more questions about it, we'll begin to focus on it." The executive at a leading incentive company recently said, "We're doing extremely well right now and none of our customers are asking about it, so we have to question the benefit of investing our resources in this until customers begin to ask."
The question for organizations is this: For companies seeking the most productive way to spend their engagement dollars, is it best to work with solution-providers who wait to be asked about new ways to improve results, or will they be better served by the type of solution-provider that challenges their assumptions with new research and best practices? For the answer, we went to the writings of Steve Jobs, marketing expert Seth Godin and The Challenger Sale authors Matthew Dixon and Brent Adamson.
Steve Jobs: 'Tell Them What They Need Well Before They Realize It'
Here's what Steve Jobs said about the role of any product or service supplier: "Get closer than ever to your customers. So close, in fact, that you tell them what they need well before they realize it themselves." He explained: "It is hard to design by focus groups because most of the time people don't know what they want until you show it to them."
The need for expert solution-providers willing to challenge the status quo is particularly relevant in the field of engagement, because professionals often must make major decisions with little formal training in any of the key disciplines of engagement, whether that includes culture and leadership, assessment, communications, training, innovation, rewards and recognition, or analytics. This might help explain why, in the U.S. alone, organizations are estimated to spend well over $100 billion a year on multiple engagement strategies, and yet, according to the American Customer Satisfaction Index and Gallup, neither customer satisfaction nor employee engagement have budged from their relatively low levels of about 70% and 38%, respectively, in over a decade.
Obviously, something isn't working. ISO seeks to address this stagnation by applying the same systematic approach to Quality
People
Management that ISO 9000 originally did for Quality
Process
Management. Organizations don't need to become ISO certified to benefit from applying the systematic approach that so transformed Quality Management in manufacturing around the world. ISO standards can be purchased for $180 or less at
ISO.org
, and multiple books, learning platforms and consultants can help organizations without paying the extra fees required to get an ISO certification.
While some buyers at organizations may consider themselves the experts on their own needs with little receptivity to outside ideas, most professionals dedicated to continuous improvement prefer to seek out solution-provides ready to educate them on the latest trends, science and best practices. Why? Because these professionals know that in some cases they're not even sure of the right questions to ask related to all the areas of engagement today's modern executive needs to master.
Seth Godin: 'Most Successful Organizations Change Their Customers'
In an
Inc. interview
, Seth Godin, the widely followed marketing analyst, said that "the most successful organizations change their customers in some way (and in many instances, actually reinvent their customers). Think Apple, Harley Davidson, Facebook and AirBnB. Think about how these four iconic organizations have changed their customers, their buying habits, their lifestyle, their communication and their travel. We have to ask ourselves, how are we changing our customers? And if we aren't, who is? Are our customers deeply connected and trusting of us, to the point where we become a big enough part of their life to evoke change?"
Steve Jobs had similar advice: "As long as you have an idea that improves someone's life or moves society forward, then you have a story to tell. It's up to you to communicate your story in a way that inspires, energizes and excites your listeners." He added: "The only way to come up with something new—something world changing—is to think outside of the constraints everyone else has. You have to think outside of the artificial limits everyone else has already set."
Dixon and Adamson: 'Challengers Teach Their Customers'
Matthew Dixon and Brent Adamson, authors of the sometimes controversial
The Challenger Sale
series of books and training programs, argue that the best organizations lead their customers, rather than follow. In a 2011
Harvard Business Review
article, "
Selling is Not About Relationships
," they assert that the most successful sales organizations build relationships and trust by challenging, rather than following, their customers. Based on their research, of the five types of salespeople they've identified—Relationship Builders, Hard Workers, Lone Wolves, Reactive Problem Solvers and Challengers—it's the Challengers, they claim, who consistently outperform the others by using "their deep understanding of their customers' business to push their thinking and take control of the sales conversation. They're not afraid to share even potentially controversial views and are assertive…with both their customers and bosses."
Their analysis of sales professionals, Dixon and Adamson write, found that Challengers make up "close to 40% of star reps." What makes their approach successful? In part, they say, "Challengers teach their customers. They focus the sales conversation not on features and benefits but on insight, bringing a unique (and typically provocative) perspective on the customer's business. They come to the table with new ideas for their customers that can make money or save money—often opportunities the customer hadn't realized even existed."
ISO 9001 and ISO 10018, or any such standard, only provides a roadmap. Success depends on design, management and execution unique to the needs of the organization and the capabilities of the solution-providers.
If Jobs, Godin, Dixon and Adamson are correct, no organization interested in best practices should have to wait to be informed when the world's most prestigious organization for creating standards on Quality Management determines after 30 years that it overlooked the critical importance of a strategic approach to human capital management and developed a strategy to address it.
In a recent interview with the
Harvard Business Review
, Merck CEO Kenneth Frazier said, "What I worry about most is that we're so comfortable with what we know that we won't make the kinds of changes we need to make." Organizations need solution-providers who inform their clients about any new information that ensures they make the kinds of changes that need to be made to remain ahead of the curve and ahead of the competition.
---
Article sponsor: The Enterprise Engagement Alliance
Master the Principles of Enterprise Engagement and ISO 9001 and ISO 10018 Quality People Management
Live:
ISO 9001 and ISO 10018 Quality People Management: Enterprise Engagement in Action, May 7-8, Galveston, one hour south of Houston. Part of Engagement World, May 7-9, offering certification and exhibits in multiple areas of engagement.
The first and most comprehensive book on Enterprise Engagement and the new ISO 9001 and ISO 10018 quality people management standards.
Online:
The Enterprise Engagement Academy at EEA.tmlu.org, providing the only formal training on Enterprise Engagement and the new ISO 9001 and ISO 10018 quality people management standards. Provides preparation for professionals to support organizations seeking ISO 10018 employer or solution provider certification.
For more information, contact Nick Gazivoda at 915-591-7600, ext. 238, or Nick@TheEEA.org.