Engagement in the News: NY Times Highlights Need for an Enterprise Approach to Engagement
Op-ed contributor David Leonhardt continues his call for CEOS to address the needs of all stakeholders.
By Bruce Bolger
David Leonhardt, the
New York Times columnist
, highlights
Peter Georgescu
, a former Young & Rubicam CEO and a refugee who made it in the U.S., and who recently celebrated his 80th birthday. Georgescu is afraid, Leonhardt says, "because the American economy no longer functions well for most citizens. 'For the past four decades,' Georgescu has written, 'capitalism has been slowly committing suicide.'"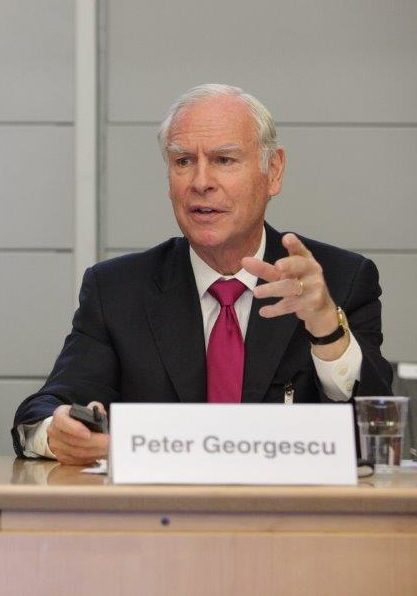 Georgescu attributes his business success to the spirit of America—the willingness of so many people who had no reason to care about him who helped him along his way. These people, he tells Leonhardt, believed in a society in which a sense of community was valued, and in which corporate executives paid themselves reasonable salaries and created businesses where employees saw their wages rise over time. What Georgescu calls "stakeholder capitalism"—which he says "optimizes the well-being of customers, employees, shareholders and the nation" (sound familiar?)—gave way to "short-term shareholder-only capitalism."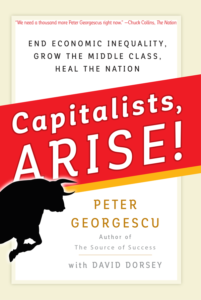 Leonhardt says that Georgescu is using his retirement "to agitate other corporate leaders. He has published a book, called
Capitalists, Arise!
Georgescu believes that capitalism could fall apart, says Leonhardt, but he believes that business, more than government, can solve the program. His prescription is what we call Enterprise Engagement. "He told me that executives should resist pressure to maximize short-term profits. Companies could make even more money if they invested in their workers and became more productive and innovative, he says. Costco is a favorite example of his."
Leonhardt doesn't believe that Corporate America will solve the problem voluntarily, and that government action will be required. "But I am grateful for Georgescu's efforts, because the culture and values of corporate America have a big effect on society. Not so long ago, top executives made decisions that took into account not just their own bank accounts, but also their workers, their communities and their country. Georgescu is asking them to do so again."
---
Featured EEA Supporter:
The Enterprise Engagement Academy
Master the hottest new profession through online training and certification.
For More Information
Or, contact:
Bruce Bolger, President
245 Saw Mill River Rd., Suite 106
Hawthorne NY 10532
914-591-7600, ext. 230
---
Master the Principles of Enterprise Engagement to Achieve Organizational Goals and Enhance Your Career
Profit from a new systematic approach to engagement to enhance your organization's brand equity; increase sales, productivity, quality, innovation, and safety, and reduce risks.
Achieve ISO 10018 Quality People Management Certification to demonstrate your organization's strategic commitment to people to your customers, employees, distribution partners, vendors, communities, investors, and regulators.
Live Education:
The Brand Engagement Conference
, June 18-20, 2019, Chicago, in conjunction with the Selling Power Sales 3.0 Conference. Learn a breakthrough, practical approach to enhance performance and stakeholder experiences at Selling Power's Sales 3.0 Conference, "Frictionless Selling," June 18-19, and "Enterprise Engagement in Action," June 20, at the Drake Hotel.
Register now
.
In Print:

Enterprise Engagement: The Roadmap 5th Edition.
The first and most comprehensive book on Enterprise Engagement and the new ISO 9001 and ISO 10018 quality people management standards.
Online:

The Enterprise Engagement Academy at EEA.tmlu.org
, providing the only formal training on Enterprise Engagement and the new ISO 9001 and ISO 10018 quality people management standards. Provides preparation for professionals to support organizations seeking ISO 10018 employer or solution provider certification, as well as elective courses on Trade Show Engagement, Rewards and Recognition, Government, and other topics.
Plus
:
10-minute short course:
click here
for a 10-minute introduction to Enterprise Engagement and ISO standards on
Coggno.com
.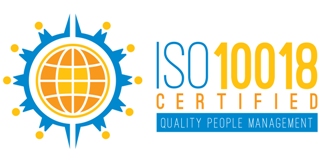 Services: The International Center for Enterprise Engagement at TheICEE.org
, offering: ISO 10018 certification for employers, solution providers, and Enterprise Engagement technology platforms; Human Resources and Human Capital audits for organizations seeking to benchmark their practices and related Advisory services for the hospitality field.
The Engagement Agency at EngagementAgency.net
, offering: complete support services for employers, solution providers, and technology firms seeking to profit from formal engagement practices for themselves or their clients, including Brand and Capability audits for solution providers to make sure their products and services are up to date.
C-Suite Advisory Service
—Education of boards, investors, and C-suite executives on the economics, framework, and implementation processes of Enterprise Engagement.
Speakers Bureau
—Select the right speaker on any aspect of engagement for your next event.
Mergers and Acquisitions.
The Engagement Agency's Mergers and Acquisition group is aware of multiple companies seeking to purchase firms in the engagement field. Contact Michael Mazer in confidence if your company is potentially for sale at 303-320-3777.
Enterprise Engagement Benchmark Tools:
The Enterprise Engagement Alliance offers three tools to help organizations profit from Engagement.
Click here
to access the tools.
• ROI of Engagement Calculator. Use this tool to determine the potential return-on-investment of an engagement strategy.
• EE Benchmark Indicator. Confidentially benchmark your organization's Enterprise Engagement practices against organizations and best practices.
• Compare Your Company's Level of Engagement. Quickly compare your organization's level of engagement to those of others based on the same criteria as the EEA's Engaged Company Stock Index.
• Gauge Your Personal Level of Engagement. This survey, donated by Horsepower, enables individuals to gauge their own personal levels of engagement.
For more information, contact Bruce Bolger at Bolger@TheEEA.org, 914-591-7600, ext. 230.