Guest Opinion: It's the CEO Stupid!
ISO 10018 Quality People Management standards and Enterprise Engagement not only provide a path to more sustainable performance, but a better society as well.
​By Dr. Ron B. McKinley and Lee S. Webster

As we look back over our long careers and the many great companies we have worked for, the single most important ingredient for success in almost every case was a CEO who fully believed in the importance of all stakeholders—not just shareholders, but customers, employees, distribution partners, vendors and communities. A new generation of CEOs guided by a fundamental respect for the value of people and the same simple straightforward principles that addressed our nation's quality problems in the 1990s will not only create better organizations but also a better society, without the need for more government regulation if our nation's CEOs wake up in time.
The data indicate that over 60% of people are disengaged in their work. Up to three-quarters of employees experience Sunday night blues, a
Monster survey
found, and the general satisfaction of consumers with American products remains stuck at about 75%, where it was in 1994. With most people devoting over half of their lives to work, is it any wonder that this general dissatisfaction could help explain why only 33% of Americans are satisfied with "things in America," according to a recent Gallup tracking survey, despite record-high employment?
What's Wrong?
What's wrong with this picture? It's the CEO, stupid! For whatever reason, most CEOs don't value people as a capital asset. Despite overwhelming evidence that human capital—not just employees but customers, vendors, distribution partners and communities—are an organization's most important asset, human capital is not accounted for on balance sheets and there are no disclosure requirements for human capital management practices by the Securities & Exchange Commission as there are for research and development. Organizations spend tens of billions of dollars annually on customer and employee engagement schemes, and there's little evidence that any of these programs produce sustainable results.
According to another
Gallup survey
, only 22% of employees believe their organization's CEO has a vision for the organization, and 60% don't know what their organization stands for. A
recent study by Temkin Group
found that only 40% of companies have any kind of human capital plan, and only about 20% meet that company's definition of a "mature" approach.
Investors are already aware of the problem: Two-thirds of investors don't believe the current "leadership stock" is fit for the future, according to a recent
Korn Ferry
survey. Respondents complained that "a majority of leaders can't make decisions and take smart actions quickly enough, motivate effectively or build trust, all of which is needed to ensure an organization's survival into the future." In 2017,
Larry Fink, CEO of BlackRock
, which manages close to $10 trillion in assets, made news when he wrote that "in order to fully reap the benefits of a changing economy and sustain growth over the long-term, businesses will need to increase the earnings potential of the workers who drive returns, helping the employee who once operated a machine learn to program it."
Human Capital As an Asset Rather Than a Cost
To change the attitude of CEOs, investors have their work cut out for them. A
Korn Ferry study
in 2016 found that 67% of CEOs believed that in five years technology will provide greater value than people, and 44% said that that technology could make people "largely" irrelevant in the future of work. In that survey, people and customers didn't even make the list of what these CEOs considered to be their organization's most valuable assets. Boards are equally at fault. A 2013 survey by The Miles Group and the Rock Center for Corporate Governance at Stanford University found that "talent development and workplace issues play a very insignificant part in the performance evaluation and bonus calculations for CEOs, suggesting that boards do not place the same weight on human capital as they do on other strategic and financial objectives."
Fortunately, the pressure is mounting on CEOs and boards to change their ways. CalPERs, the largest U.S. pension fund, and many other companies have petitioned the
SEC
to require new disclosures by public companies on human capital investments and strategies. They wrote: "Enhanced human capital disclosures are…critical to an investor's ability to promote governance, transparency and board accountability in the effective management of human capital. Research shows there is a correlation between investing in people—their compensation, training, health and safety—and shareholder return." Richard A. Bennett, CEO and President, and Nell Minow, Vice Chair, of Value Edge Advisors, wrote, "Accounting principles no longer reflect true organizational assets. The inability of an organization to provide key human capital data is, in and of itself, a red flag." Even SEC Chairman
Jay Clayton
recently told an investor committee that human capital should now be considered an asset as opposed to a cost.
A recent study finds that 71% of active individual investors are interested in companies focused on people and sustainability.
A JUST Company Exchange Traded Fund
of companies addressing issues of most concern to people raised a near record $215 billion on its first day of trading.
A
vibrant industry
of engagement surveys, employee and customer engagement agencies, motivational speakers, leadership coaching, training, rewards and recognition, technology, analytics companies and leadership books exist to help CEOs engage people. Clearly something is not working.
Standards Can Do for People What ISO 9001 Did for Quality
ISO, the International Organization for Standardization, believes it has the answer. The organization's well-known ISO 9001 Quality Management standards helped transform quality management in the 1990s, and ISO believes the same strategic and systematic approach can fix the people issue if the CEO assumes leadership. Over the last six years, ISO has published
a dozen standards
that provide a clear framework to help organizations significantly improve efficiency and stakeholder experience through a CEO-led strategic and systematic approach to engaging all stakeholders. In 2015, ISO issued new
Annex SL requirements
applicable to 60 standards that now
require
CEOs at about 2 million ISO-certified companies to create and annually disclose a formal people management strategy. ISO recently issued the ISO 30414 guidelines for Human Capital Reporting for those organizations seeking a standardized way to audit and disclose information material to their stakeholders.
Many Americans don't recall that in the 1970s and 80s the reputation of American-made cars and other products had fallen to dismal lows, while the Japanese roared ahead using quality management principles to create highly desirable cars, audio and other products that Americans craved. U.S. businesses rose to the challenge and, guided by ISO standards, applied that same systematic approach to manufacturing. America's quality crisis is now a distant memory.
The same CEO-led approach to human capital can do the same for American business, not only creating new wealth for investors and society, but offering a better experience for employees, customers, communities and all stakeholders. The only resource we lack are CEOs and boards willing to lead the way.
---
Featured EEA Supporter:
The Enterprise Engagement Academy
Master the hottest new profession through online training and certification.
For More Information
Or, contact:
Bruce Bolger, President
245 Saw Mill River Rd., Suite 106
Hawthorne NY 10532
914-591-7600, ext. 230
---
Master the Principles of Enterprise Engagement to Achieve Organizational Goals and Enhance Your Career
Profit from a new systematic approach to engagement to enhance your organization's brand equity; increase sales, productivity, quality, innovation, and safety, and reduce risks.
Achieve ISO 10018 Quality People Management Certification to demonstrate your organization's strategic commitment to people to your customers, employees, distribution partners, vendors, communities, investors, and regulators.
Live Education:
The Brand Engagement Conference
, June 18-20, 2019, Chicago, in conjunction with the Selling Power Sales 3.0 Conference. Learn a breakthrough, practical approach to enhance performance and stakeholder experiences at Selling Power's Sales 3.0 Conference, "Frictionless Selling," June 18-19, and "Enterprise Engagement in Action," June 20, at the Drake Hotel.
Register now
.
In Print:

Enterprise Engagement: The Roadmap 5th Edition.
The first and most comprehensive book on Enterprise Engagement and the new ISO 9001 and ISO 10018 quality people management standards.
Online:

The Enterprise Engagement Academy at EEA.tmlu.org
, providing the only formal training on Enterprise Engagement and the new ISO 9001 and ISO 10018 quality people management standards. Provides preparation for professionals to support organizations seeking ISO 10018 employer or solution provider certification, as well as elective courses on Trade Show Engagement, Rewards and Recognition, Government, and other topics.
Plus
:
10-minute short course:
click here
for a 10-minute introduction to Enterprise Engagement and ISO standards on
Coggno.com
.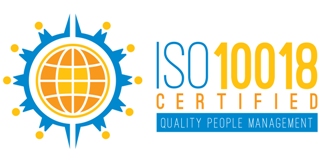 Services: The International Center for Enterprise Engagement at TheICEE.org
, offering: ISO 10018 certification for employers, solution providers, and Enterprise Engagement technology platforms; Human Resources and Human Capital audits for organizations seeking to benchmark their practices and related Advisory services for the hospitality field.
The Engagement Agency at EngagementAgency.net
, offering: complete support services for employers, solution providers, and technology firms seeking to profit from formal engagement practices for themselves or their clients, including Brand and Capability audits for solution providers to make sure their products and services are up to date.
C-Suite Advisory Service
—Education of boards, investors, and C-suite executives on the economics, framework, and implementation processes of Enterprise Engagement.
Speakers Bureau
—Select the right speaker on any aspect of engagement for your next event.
Mergers and Acquisitions.
The Engagement Agency's Mergers and Acquisition group is aware of multiple companies seeking to purchase firms in the engagement field. Contact Michael Mazer in confidence if your company is potentially for sale at 303-320-3777.
Enterprise Engagement Benchmark Tools:
The Enterprise Engagement Alliance offers three tools to help organizations profit from Engagement.
Click here
to access the tools.
• ROI of Engagement Calculator. Use this tool to determine the potential return-on-investment of an engagement strategy.
• EE Benchmark Indicator. Confidentially benchmark your organization's Enterprise Engagement practices against organizations and best practices.
• Compare Your Company's Level of Engagement. Quickly compare your organization's level of engagement to those of others based on the same criteria as the EEA's Engaged Company Stock Index.
• Gauge Your Personal Level of Engagement. This survey, donated by Horsepower, enables individuals to gauge their own personal levels of engagement.
For more information, contact Bruce Bolger at Bolger@TheEEA.org, 914-591-7600, ext. 230.