BCAT: A Process to Create and Sustain Enterprise Brand Alignment
Al Cini, the innovator behind the Brand and Culture Alignment Toolkit (BCAT), has taken a process he used to create alignment in project teams in the broadcast media industry to foster any type of organizational alignment in a sustainable way.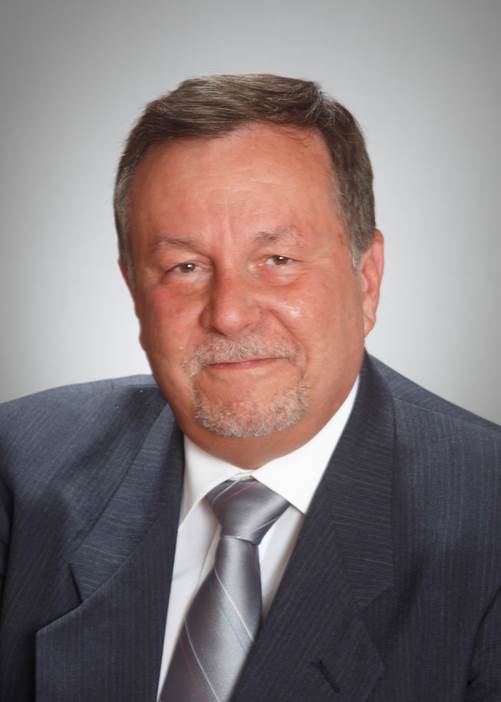 Many businesses need to form ad hoc teams to accomplish specific projects. For a discrete period, these teams, often drawn from different parts of the organization and must work together to achieve highly measurable goals: quality completion of the project on time and on budget.
The concept of
BCAT
came out of the very practical need to address the human factors that invariably shape the outcome of each project, explains Al Cini, who developed the BCAT methodology over his many years as a large-scale project leader. To tackle the challenge of creating alignment in often quickly assembled ad hoc teams, he came up with a strategic and systematic approach to fostering alignment using a transparent, practical process that he says can be applied to the broader issues of fostering alignment across an entire organization or among any teams on a sustainable basis.
To maximize alignment, BCAT provides a complete, low-cost process, which can be provided by trained internal practitioners or third-party engagement solution providers whose organizations or clients can benefit from greater alignment or which need to identify the best behaviors to train for, promote, recognize, and reward. BCAT offers a package that includes the theory, training, tools, team assessments, and everything a solution provider needs to become a reseller. "There's nothing like facilitating a BCAT meeting to add value to an organization or client," he asserts. "Supported by a process developed over many years of actual practice, our combination of pre- and post-meeting surveys, and a step-by-step action plan provides a significant value to the organization, because the more aligned your team, the better it will perform." BCAT includes a training certification process for practitioners who provide this service to their organizations or clients.
BCAT is part of the
EEXAdvisors.com
referral platform for organizations and solution providers seeking engagement solutions.
Is Your Team Singing From the Same Song Sheet?
The key to successful teams, Cini explains, is to "help people visualize a common vision of what the best day looks like both for the team and for each individual member, and then to build that vision into the ongoing communications and rewards and recognition processes. What do the behaviors look like on those best days—that's what the organization needs to continually reinforce, and BCAT helps rally the team through a systematic and measurable approach. From practical experience," he adds, "What I have seen work for ad hoc teams equally applies to organizations—the need for everyone to understand what the best day looks like for themselves and all the stakeholders around them, including internal and external customers, and to focus on the actions that support that vision."

"When a team aligns the way it does its work with its passion for the work itself, the team is inspired to perform at a level that ensures collaborative success," says Cini. "For a leadership team, this results in more effective people management skills and a culture of self-governed, blameless and shameless accountability. For a sales team, it inspires the kind of behavior that shortens selling cycles, closes business, and improves customer experience. For a project team, this process promotes the kind of open communication and willing collaboration that inspires everyone to get the job done on time and within budget."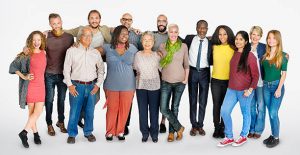 Getting to a consensus doesn't just happen, Cini says. It requires a process, which his company boils down to three steps, which include a facilitated meeting and a pre- and post-event benchmarking survey to identify the level of alignment before and after.

Step One. Consonance. BCAT includes a 15-minute online survey tool that objectively measures the extent to which the people "are singing from the same sheet of music," as Cini sees it. "The idea is to align the shared vision so that people are inspired and equipped to be the best people they can be on any given day. The results of the survey are used at a meeting (conducted on-on-site or virtually) to create a common picture of the organization's ideal day and the behaviors that enable them, as well as the current level of alignment with that vision. Cini observes that the process often reveals large gaps in alignment at the outset.

Step Two. Resonance. Where BCAT Step One focuses on measuring whether a team's members are singing from the same sheet of music, Step Two is about making sure the team is making the music the community they serve (e.g., clients, patients, students) wishes to hear. The BCAT facilitator takes the team through an exercise that helps each person visualize and actualize their Role Target: their shared ideal personality. "Effective groups have a collective signature personality that reflects its people doing their best work on their best day," Cini explains. "The key is to uncover the personality factors for that team's culture that can be translated into positive actions. The more people agree on what their team's 'best self' looks like on his or her best day, the more engaged they are in playing their role."

Step Three. Alignment. In a few subsequent meetings, the team's members commit to taking tangible actions and engaging in measurable behaviors to become more like "their Team's Role Target, so that it's easy for individuals to apply to their own jobs and also for the organization to guide communications, training, rewards or recognition processes to sustain engagement in those actions," Cini explains.
Over time, the BCAT process includes a second survey to confirm the degree to which alignment, among the members of the team and with the goals they share, has improved as a result of the process. Cini says that ongoing customers can conduct the survey themselves, as needed, to continuously improve team alignment and performance.

For BCAT to achieve maximum value," Cini admits, "like any other business process, it should be part of a strategic plan and become part of the culture. Everyone in the organization should continuously reinforce those behaviors in whatever capacity they hold, and in larger organizations especially, that requires communication, training, rewards and recognition working to support the same cause. Maintaining alignment requires constant attention."
A Training and Certification Model for BCAT Certified Practitioners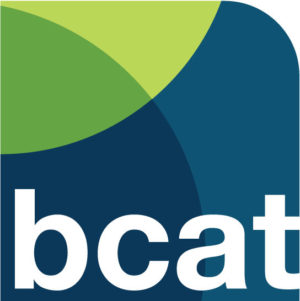 Cini has created learning and certification process for professionals or solution providers seeking to bring this solution to their organizations or clients, along with access to the alignment survey platform.

"Anyone in management or business consulting, marketing, or human resources management will find becoming a BCAT Certified Practitioner to be both highly satisfying from a learning and sharing perspective, and new opportunities for profitable ongoing client assignments, because the process of alignment has to be reassessed at least annually."

He also believes that the process can contribute to the design of more effective incentive, recognition, communications, and training programs, "because conveying what the best person looks like on the best day is an ongoing story that gets continually told across all the ways you touch your audiences."
For More Information
Al Cini
Tel. 609-238-5070
Getbcat.com
EEXAdvisors.com Profile
---
Master the Principles of Enterprise Engagement to Achieve Organizational Goals and Enhance Your Career
Profit from a new strategic and systematic approach to engagement to enhance your organization's brand equity; increase sales, productivity, quality, innovation, and safety, and reduce risks.
Get trained to become a Chief Engagement Officer for your organization.
Achieve ISO 10018 Quality People Management Certification to demonstrate your organization's strategic commitment to people to your customers, employees, distribution partners, vendors, communities, investors, and regulators.
Learn how to create Sustainability or Integrated Reports for Your Organization or Clients.
Get up-to-speed on ISO human resources standards and guidelines to enhance HR performance.
Live Education:
The Northwestern University Law School's Workforce Science Project is hosting the first certification preparation program for ISO 30414 Human Capital Reporting and ISO 10018 Quality People Management standard, the first of which was recently achieved by DTE Energy. Professionals for organizations and solution providers seeking to benefit from the new ISO 30414 Human Capital Standards, ISO 10018 Quality People Management, and other standards can attend an intensive program requiring no more than one night away from the office for most US attendees to learn how these standards an improve performance, efficiency, and stakeholder experiences and prepare for certification. Click here for more information.
Enterprise Engagement in Action. Take advantage of scheduled monthly live webinar preparation courses for the Certified Engagement Practitioner designation consisting of three one-hour classes and of quarterly Advanced Engagement Practitioner courses consisting of three one-hour webinar classes. The AEP course is for individuals or teams seeking preparation ISO 10018 professional certification status. ICEE periodically runs regional one-day workshops on ISO 10018 Quality People Management principles and certification.
Resources: The Brand Media Coalition, the only guide to the story-telling power of brands and where to source them for business, event, promotional gifting, and rewards and recognition.
2019 Enterprise Engagement Solution Provider Directory
. The only directory of engagement solution providers covering all types of agencies and tactics as well as insights on how to select them.
Communities: The Enterprise Engagement Alliance and Advocate and the Brand Media Coalition free resource centers offering access to the latest research, news, and case studies; discounts, promotions, referrals, and commissions, when appropriate to third-party solution providers from participating coalition solution provider members.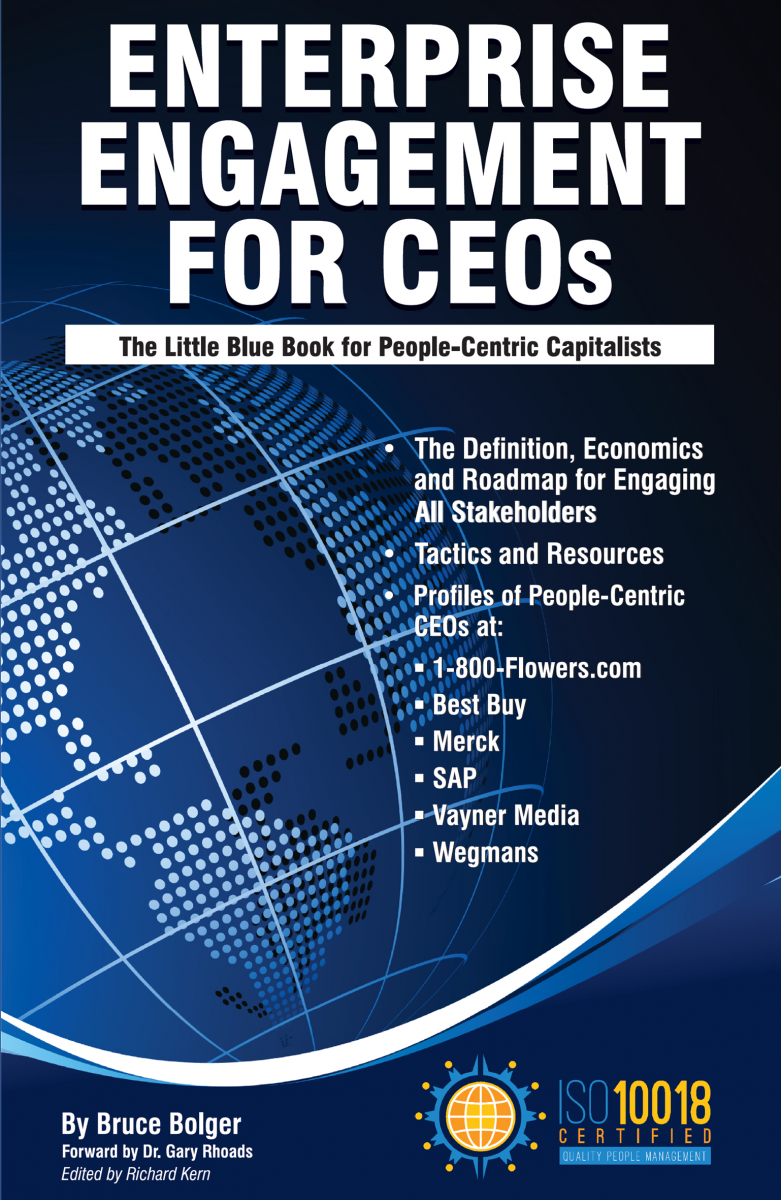 Enterprise Engagement: The Roadmap 5th Edition
The first and most comprehensive book on Enterprise Engagement and the new ISO 9001 and ISO 10018 quality people management standards. Includes 36 chapters detailing how to better integrate and align engagement efforts across the enterprise. (312 pages, $36.)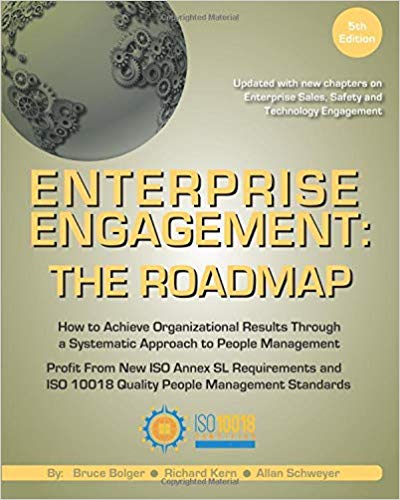 Online:
10-minute short course: click here for a 10-minute introduction to Enterprise Engagement and ISO standards from the Coggno.com learning platform.
Services:
• The International Center for Enterprise Engagement at TheICEE.org, offering: ISO 10018 certification for employers, solution providers, and Enterprise Engagement technology platforms; Human Resources and Human Capital audits for organizations seeking to benchmark their practices and related Advisory services for the hospitality field.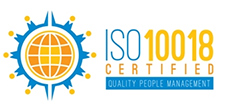 • The Engagement Agency at EngagementAgency.net, offering: complete support services for employers, solution providers, and technology firms seeking to profit from formal engagement practices for themselves or their clients, including Brand and Capability audits for solution providers to make sure their products and services are up to date.
• C-Suite Advisory Service—Education of boards, investors, and C-suite executives on the economics, framework, and implementation processes of Enterprise Engagement.
• Speakers Bureau—Select the right speaker on any aspect of engagement for your next event.
• Mergers and Acquisitions. The Engagement Agency's Mergers and Acquisition group is aware of multiple companies seeking to purchase firms in the engagement field. Contact Michael Mazer in confidence if your company is potentially for sale at 303-320-3777.
Enterprise Engagement Benchmark Tools: The Enterprise Engagement Alliance offers three tools to help organizations profit from Engagement. Click here to access the tools.
• ROI of Engagement Calculator. Use this tool to determine the potential return-on-investment of an engagement strategy.
• EE Benchmark Indicator. Confidentially benchmark your organization's Enterprise Engagement practices against organizations and best practices.
• Compare Your Company's Level of Engagement. Quickly compare your organization's level of engagement to those of others based on the same criteria as the EEA's Engaged Company Stock Index.
• Gauge Your Personal Level of Engagement. This survey, donated by Horsepower, enables individuals to gauge their own personal levels of engagement.
For more information, contact Bruce Bolger at Bolger@TheEEA.org, 914-591-7600, ext. 230.