EEA Adds Business Operating Systems to Framework; Names Todd Hanson Executive Advisor
The Enterprise Engagement Alliance has added Business Operating Systems to the formal framework and curriculum for Enterprise Engagement and has engaged Todd Hanson, a Business Operating System pioneer, to help oversee the content.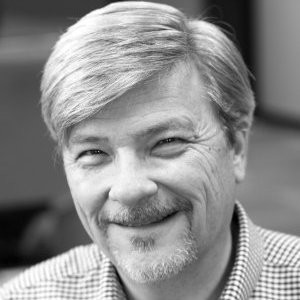 Todd Hanson
, President of the Catalyst Performance Group, Appleton, WI, will serve on the new Enterprise Engagement Action Committee of the Enterprise Engagement Alliance at
TheEEA.org
to help the business and not-for-profit world profit from a more strategic and systematic approach to engaging all stakeholders to achieve organizational results. Explains Bruce Bolger, founder of the EEA, "The Covid-19 crisis has spawned a lot of interest in the concept of Stakeholder Capitalism and the benefits of addressing the needs of all stakeholders.
Just today,
Sen. Marco Rubio R., Fla., urges America to embrace the principles of investing in people. What organizations now need is a common-sense roadmap for implementation in a way that benefits shareholders and all stakeholders."
CPG is a new company specializing in the implementation of Business Operating Systems and the Return on Investment Measurement of engagement and human capital in business. Its web site launches in May.
At the EEA, Hanson will help oversee the content and training related to Business Operating Systems and return-on-investment measurement of human capital activities in the curriculum of the
Enterprise Engagement: The Roadmap
textbook;
Enterprise Engagement for CEOs
, as well as provide advisory services to clients of the EE Advisory practice. The Enterprise Engagement process helps organizations maximize sustainable performance and stakeholder experiences through a strategic and systematic approach that addresses the needs of all stakeholders while driving greater return-on-investment from traditional tactical approaches to people management, including traditional sales and marketing practices; incentives and recognition, and loyalty; surveys, training and motivational speakers, analytics, etc.
Members of the Enterprise Engagement Action committee share expertise and solutions related to the practical implementation of the principles of
Stakeholder Capitalism
, a new approach to management that seeks to maximize returns for shareholders by strategically and systematically addressing the needs of all stakeholders—customers, employees, distribution partners, suppliers, communities, and government.
Headed by Curriculum Chair
Allan Schweyer
, and Academic Advisor
Gary Rhoads
, the
Enterprise Engagement curriculum
helps organizations and solution providers achieve their goals by addressing the needs of all stakeholders in a strategic and systematic way through the discipline of a Business Operating System (BOS) and/or formal Enterprise Engagement practices. These strategic and systematic approaches to management help improve efficiency and experiences through greater alignment, collaboration, and measurement. Enterprise Engagement practices include: branding, culture, coaching, communications, learning, job design, loyalty, diversity and inclusion, collaboration, rewards and recognition, analytics, and more.
Adds Bolger, "In addition, to being a founder of the Enterprise Engagement Alliance at
TheEEA.org
, Hanson has focused on return-on-investment measurement of human capital activities for over two decades and with Business Operating Systems for at least half that time. We can think of no one more qualified than he to take the message of these benefits to organizations seeking to achieve their goals through the proactive involvement of all stakeholders in a more efficient manner."
Explains Hanson, "The most successful companies use great challenges to elevate their organizations to the next level. Applying a strategic and systematic approach is a common-sense, measurable approach that strips away costs and friction by aligning everyone toward the same goals with clear accountability."
Business Operating Systems
are formal practices organizations use to manage all decisions and people in a strategic and systematic way through a disciplined, collaborative and measurable process. "There are many different Business Operating Systems in the marketplace," says Hanson. "The most important decision is not the BOS you choose but rather the discipline to follow the process, recognizing that a strategic and systematic approach not only saves time, cuts costs and reduces friction but achieves higher levels of performance and engagement across the enterprise."
Concludes Bolger, "At large organizations, Enterprise Engagement requires a level of integration and cooperation between different departments and solution providers as well as measurement that is rare at most organizations, leading to enormous waste. The goal of the EEA curriculum, its
EEXAdvisors.com
marketplace, and
EE Advisory Practice
is to provide organizations all the information and solution providers needed to put Stakeholder Capitalism principles to work. With the addition of Hanson's expertise in Business Operating Systems, we bring a full suite of solutions for organizations to profit from the magic of a strategic and systematic approach aligned with ISO 10018 quality people management and ISO 30414 human capital internal and external reporting standards."
For Information
Bruce Bolger, EEA Co-Founder
Tel. 914-591-7600, ext. 230
---
Master the Principles of Stakeholder Capitalism And Implementation Through Enterprise Engagement
Education, Certifications, and Information to Activate
Stakeholder Capitalism Available Nowhere Else
A complete learning, certification, and information program and a course syllabus for educators.
Training and Certification
Enterprise Engagement Alliance Education: Certified Engagement Practitioner; Advanced Engaged Practitioner, and Certified Engagement Solution Provider learning and certification programs on how to implement Stakeholder Capitalism principles at the tactical level.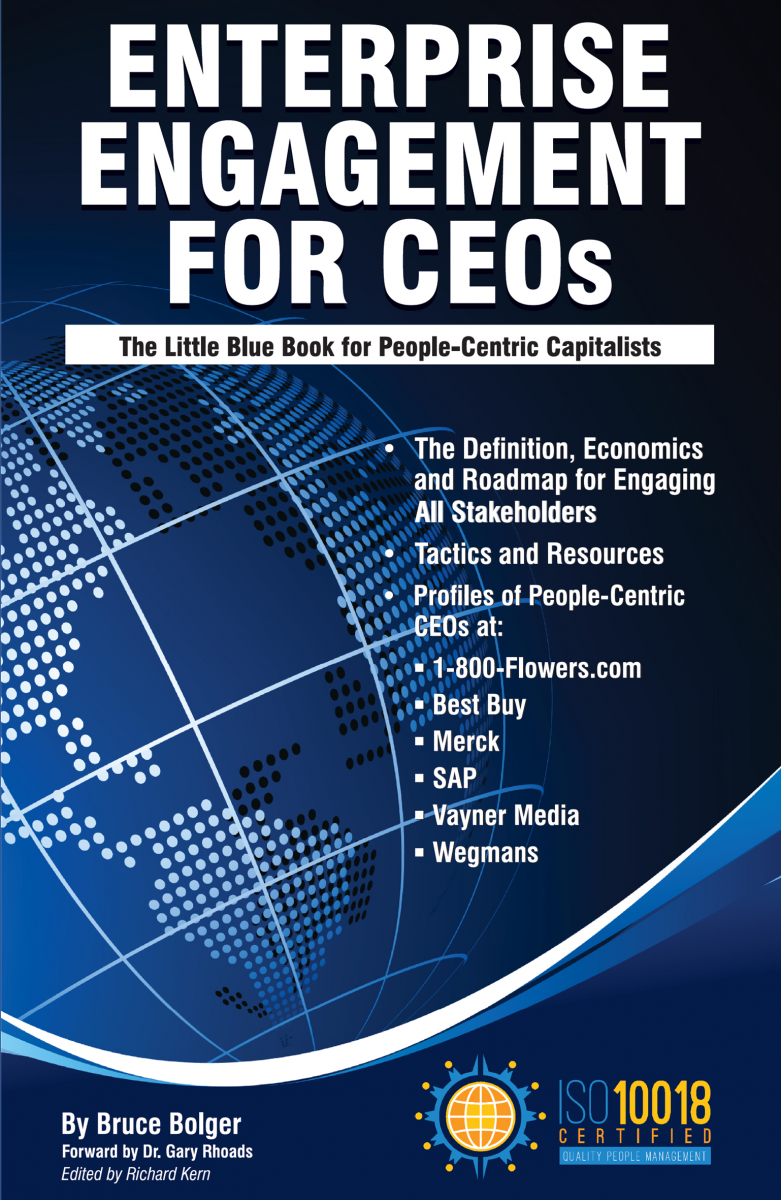 Join the EEA to begin your certification process or see our other resources below.
THE ONLY BOOKS ON STAKEHOLDER CAPITALISM IMPLEMENTATION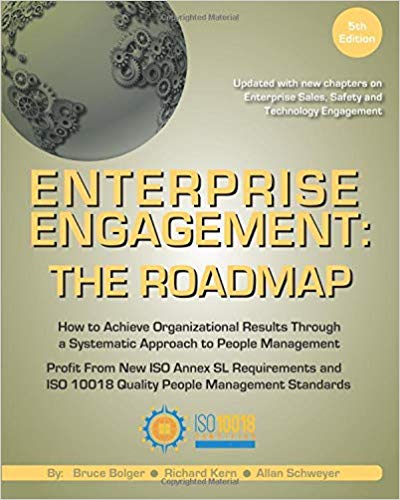 Enterprise Engagement: The Roadmap 5th Edition
The first and most comprehensive book on Enterprise Engagement and the new ISO 9001 and ISO 10018 quality people management standards. Includes 36 chapters detailing how to better integrate and align engagement efforts across the enterprise. (312 pages, $36.)
OTHER RESOURCES TO ACTUALIZE STAKEHOLDER CAPITALISM
Communities:
The
Enterprise Engagement Alliance and Advocate
and the
Brand Media Coalition
free resource centers offering access to the latest research, news, and case studies; discounts, promotions, referrals, and commissions, when appropriate to third-party solution providers from participating coalition solution provider members.
Enterprise Engagement
Resources:
EEXAdvisors.com provides the only curated online marketplace to access hundreds of solution providers in all areas of human capital management and enterprise engagement throughout the world.
Online Overview:
10-minute short course: click here for a 10-minute introduction to Enterprise Engagement and ISO standards from the Coggno.com learning platform.
Services:
• The Engagement Agency at EngagementAgency.net, offering: complete support services for employers, solution providers, and technology firms seeking to profit from formal engagement practices for themselves or their clients, including Brand and Capability audits for solution providers to make sure their products and services are up to date.
• C-Suite Advisory Service—Education of boards, investors, and C-suite executives on the economics, framework, and implementation processes of Enterprise Engagement.
• Speakers Bureau—Select the right speaker on any aspect of engagement for your next event.
• Mergers and Acquisitions. The Engagement Agency's Mergers and Acquisition group is aware of multiple companies seeking to purchase firms in the engagement field. Contact Michael Mazer in confidence if your company is potentially for sale at 303-320-3777.
Enterprise Engagement Benchmark Tools: The Enterprise Engagement Alliance offers three tools to help organizations profit from Engagement. Click here to access the tools.
• ROI of Engagement Calculator. Use this tool to determine the potential return-on-investment of an engagement strategy.
• EE Benchmark Indicator. Confidentially benchmark your organization's Enterprise Engagement practices against organizations and best practices.
• Compare Your Company's Level of Engagement. Quickly compare your organization's level of engagement to those of others based on the same criteria as the EEA's Engaged Company Stock Index.
• Gauge Your Personal Level of Engagement. This survey, donated by Horsepower, enables individuals to gauge their own personal levels of engagement.
For more information, contact Bruce Bolger at Bolger@TheEEA.org, 914-591-7600, ext. 230.