Coalition Calls for Reset to Stakeholder Capitalism
The new Imperative 21 campaign unites 13 business networks representing more than 70,000 companies in the quest to promote Stakeholder Capitalism principles.
Representing more than 70,000 businesses, 20 million employees, $6.6 trillion in revenue, and $15 trillion in assets under management, Imperative 21 is a new, business-led network driving economic system change. Partners include
Just Capital
,
B Lab
,
The B Team
,
CECP (Chief Executives for Corporate Purpose)
, and
Conscious Capitalism
.
"The imperative of the 21st century is economic system change," says Jay Coen Gilbert, Executive Co-chair, Imperative 21. "Whether we're fighting for worker wellbeing, climate action, racial justice, gender equity, or long-term value creation for shareholders, we need to reset to Stakeholder Capitalism."
According to the group, the RESET launch date was timed to coincide with the 50-year anniversary of the publication in the New York Times of an essay by Milton Friedman articulating a doctrine of shareholder primacy. "Fifty years of shareholder primacy has left us facing a climate emergency, collapse in our natural system, unjust and unsustainable levels of inequality and low trust across society. It is critical that leaders everywhere come together in a RESET where we account for our impact on all stakeholders and recognize the interdependence of people, planet and our economy," says Halla Tomasdottir, CEO, The B Team and co-chair, Imperative 21. "We must remove obstacles to justice and make sure we build back better with the many populations our current system has left behind. It will take radical collaboration between the private sector, public leaders and citizens to successfully create the economy we need."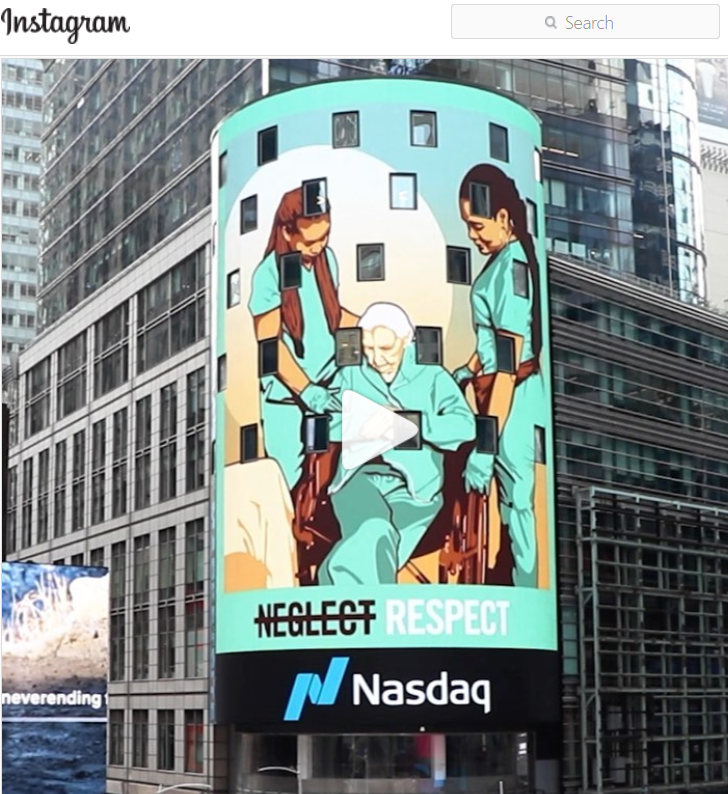 In a related effort, the
NASDAQ exchange
began projecting key indicators of economic success –including biodiversity, living wages, anti-racism, and shared prosperity – on the Nasdaq Tower in
New York's Times Square.
Imperative 21 is working with more than 250 global allies to develop the Imperatives for Economic System Change, which:
•
Recognize the interdependence of healthy people, planet, and economies; reimagine the relationships between the private sector, government, and civil society; and ensure that everyone has access to free and fair markets.
•
Remove structural inequality; ensure leadership and ownership are more representative and investment more accessible; use technology to advance democratic ideals and human rights; and promote greater voice, power, and opportunity for those currently marginalized.
•
Measure success based on credible common metrics of value creation for all stakeholders; create incentives that reward business and investments creating social and environmental value; and enhance standards of fiduciary duty.
The Imperative 21 network says it "works towards a shared vision of shared wellbeing on a healthy planet, and recognizes that this vision requires a shift from shareholder primacy to Stakeholder Capitalism and that the shift is critical to the achievement of the United Nations Sustainable Development Goals. The RESET," it adds, "will be amplified in events at the United Nations General Assembly during the week of Sept. 21."


---
Master the Principles of Stakeholder Capitalism And Implementation Through Enterprise Engagement
Education, Certifications, and Information to Activate
Stakeholder Capitalism Available Nowhere Else
A complete learning, certification, and information program and a course syllabus for educators.
Training and Certification
Enterprise Engagement Alliance Education: Certified Engagement Practitioner; Advanced Engaged Practitioner, and Certified Engagement Solution Provider learning and certification programs on how to implement Stakeholder Capitalism principles at the tactical level.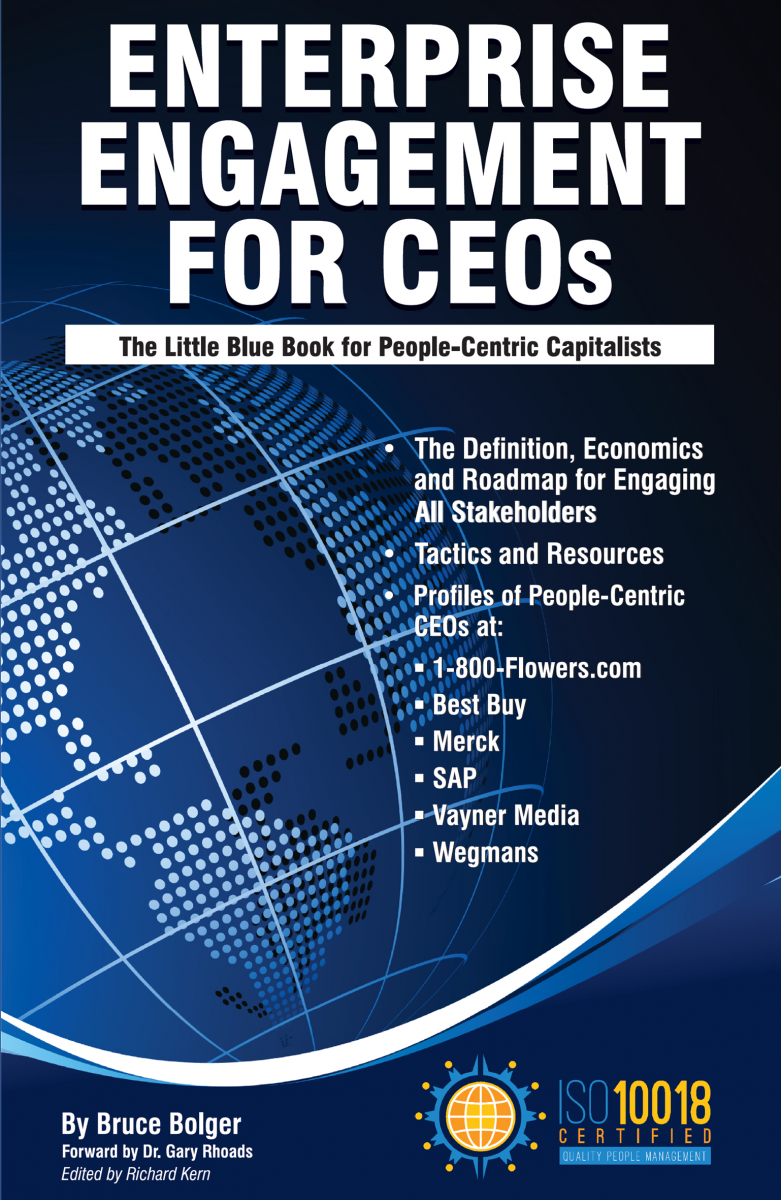 Join the EEA to begin your certification process or see our other resources below.
THE ONLY BOOKS ON STAKEHOLDER CAPITALISM IMPLEMENTATION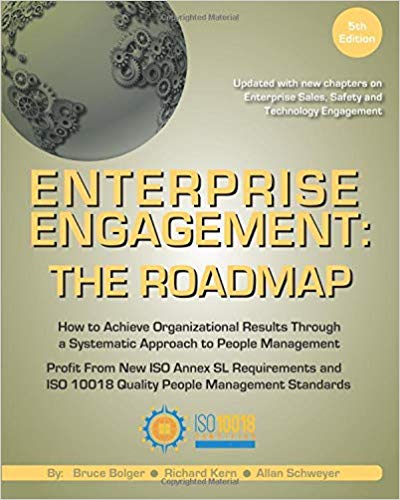 Enterprise Engagement: The Roadmap 5th Edition
The first and most comprehensive book on Enterprise Engagement and the new ISO 9001 and ISO 10018 quality people management standards. Includes 36 chapters detailing how to better integrate and align engagement efforts across the enterprise. (312 pages, $36.)
OTHER RESOURCES TO ACTUALIZE STAKEHOLDER CAPITALISM
Communities:
The
Enterprise Engagement Alliance and Advocate
and the
Brand Media Coalition
free resource centers offering access to the latest research, news, and case studies; discounts, promotions, referrals, and commissions, when appropriate to third-party solution providers from participating coalition solution provider members.
Enterprise Engagement
Resources:
EEXAdvisors.com provides the only curated online marketplace to access hundreds of solution providers in all areas of human capital management and enterprise engagement throughout the world.
Online Overview:
10-minute short course: click here for a 10-minute introduction to Enterprise Engagement and ISO standards from the Coggno.com learning platform.
Services:
• The Engagement Agency at EngagementAgency.net, offering: complete support services for employers, solution providers, and technology firms seeking to profit from formal engagement practices for themselves or their clients, including Brand and Capability audits for solution providers to make sure their products and services are up to date.
• C-Suite Advisory Service—Education of boards, investors, and C-suite executives on the economics, framework, and implementation processes of Enterprise Engagement.
• Speakers Bureau—Select the right speaker on any aspect of engagement for your next event.
• Mergers and Acquisitions. The Engagement Agency's Mergers and Acquisition group is aware of multiple companies seeking to purchase firms in the engagement field. Contact Michael Mazer in confidence if your company is potentially for sale at 303-320-3777.
Enterprise Engagement Benchmark Tools: The Enterprise Engagement Alliance offers three tools to help organizations profit from Engagement. Click here to access the tools.
• ROI of Engagement Calculator. Use this tool to determine the potential return-on-investment of an engagement strategy.
• EE Benchmark Indicator. Confidentially benchmark your organization's Enterprise Engagement practices against organizations and best practices.
• Compare Your Company's Level of Engagement. Quickly compare your organization's level of engagement to those of others based on the same criteria as the EEA's Engaged Company Stock Index.
• Gauge Your Personal Level of Engagement. This survey, donated by Horsepower, enables individuals to gauge their own personal levels of engagement.
For more information, contact Bruce Bolger at Bolger@TheEEA.org, 914-591-7600, ext. 230.