Governance Expert Defines Stakeholder Capitalism and its Implications
Speaking before the Interfaith Center on Corporate Responsibility, Leo E. Strine Jr., an expert on corporate governance, provides a clear definition of Stakeholder Capitalism that he believes finds common ground among the right and the left, including a little bit of pain for each side. If done right, Stakeholder Capitalism "can benefit all the interests we care about while preserving our individual freedoms. trine will be the guest on an Enterprise Engagement Alliance Stakeholder Capitalism and Human Capital Management Youtube show on Dec. 13, 2022, at 1 pm am ET US. He will be joined by Larry Beeferman, a consultant and Fellow at the Labor and Worklife Program at Harvard Law School.

Click here to register for the live event if you wish to ask a question or email your question to Bolger@TheEEA.org.
By
Bruce Bolger
A Stakeholder Capitalism Definition
Profile of a Stakeholder Capitalism CEO
No Political Expenditures Without Stockholder Approval
The Perils of Mixing Business With Politics and Social Issues
The concepts of ESG (Environmental, Social, Governance) have come under increasing attacks from the right, alleging it's a form of "woke" capitalism that diverts shareholder resources to the pet causes of CEOs, and from the left, as "fig leaf" capitalism that distracts society from the harm inflicted on people and the environment by shareholder capitalists. Yet, the debate continues without a clear definition of Stakeholder Capitalism.
Listening to
Leo E. Strine, Jr.
explain the concept of Stakeholder Capitalism, one immediately senses his many years of experience as a judge in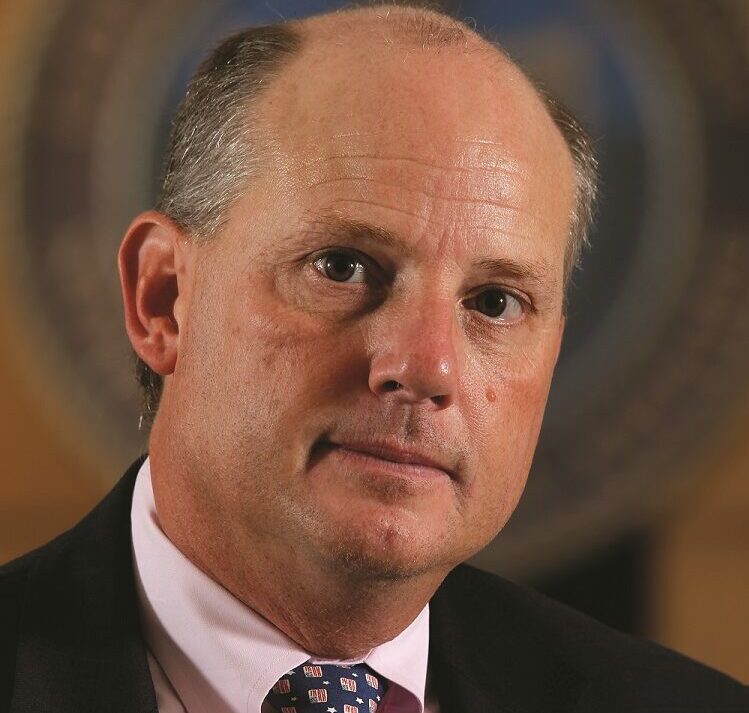 corporate law. In this presentation to the world's first group of investors focusing on ESG (Environment, Social, Governance) celebrating its 52nd year, the
Interfaith Center on Corporate Responsibility
, he explains how the principles of what is increasingly known as Stakeholder Capitalist appeal to the majority of Americans but that it comes with implications some corporations don't want to hear:
1. A focus on stakeholders is better for business than a focus only on shareholders because it's the stakeholders who create value.
2. Corporations on both the left and the right should stay out of politics, and
3. Boycotts of states by corporations for their passage of anti-abortion or other social laws generally is ill-advised because taking political stances almost automatically disrespects large percentages of any organization's stakeholders who may have other views.
Strine ranks among the nation's most experienced experts in corporate governance. He currently serves as Of Counsel in the Corporate Department at one of the world's leading corporate law firms
Wachtell, Lipton, Rosen & Katz
. Prior to that, he was the Chief Justice of the Delaware Supreme Court from early 2014 through late 2019. Before becoming the Chief Justice, he served on the Delaware Court of Chancery as Chancellor since June 22, 2011, and as a Vice Chancellor since Nov. 9, 1998. Delaware is the home of a large number of corporations. Strine describes himself as an advocate of the Public Benefits Corporation legal entity and helped get it passed in Delaware. A public benefit corporation is founded to create a general social and public good and to operate in a responsible and sustainable manner.
A Stakeholder Capitalism Definition

Stakeholder Capitalism, he says, "is having corporations focus on how they affect the best interests of their stockholders, their workers, their communities and operations, their consumers, and the environment. It's about making money the right way; seeking profit without externalizing their costs; supporting the basic institutions of society upon which they rely; leaving largely to their human investors, workers, and consumers to decide for themselves and showing respect for freedom of beliefs by not imposing the views of corporate management on any stakeholder group." (Compare his definition with the
definition
used by the Enterprise Engagement Alliance: "enhancing returns for investors only by creating value for customers, employees, supply chain and distribution partners, communities, and the environment.")
Comparing Shareholder vs. Stakeholder Capitalism, he says, one must establish "What is the tradeoff between the stockholders' desire maybe for immediate profit and the best interest of the employees and community of stakeholders that have supported the company's success for years." Strine maps out what he says is a more principled path forward for capitalism than the short-term shareholder focus, or one that gets distracted by politics and social issues. His definition of Stakeholder Capitalism is "grounded in a centrist understanding of for-profit governance that moves us towards a channeled and legitimate approach to corporate conduct. And it's a way that I think better respects the freedom of all Americans and recognizes the relationship between human beings and corporations."
Profile of a Stakeholder Capitalist CEO
In his presentation, Strine asks the ICCR audience to imagine he is the CEO of this imaginary corporation speaking straightforwardly to all stakeholders about its purpose and policies. (See
ESM: Model for an Ideal Human Capital Report
to compare his vision for the Stakeholder Capitalist company with the one developed by the Enterprise Engagement Alliance as disclosed in a model ISO 30414 Human Capital Management disclosure.)
"Make it make no doubt. Our job is to deliver solid profits for our investors in a sustainable way. By sustainable, we mean sustainable. We're not going to seek profit in the wrong way. Our stockholders don't just invest in us. They invest in the entire economy. They pay taxes and they need good jobs. They live in the real world, and they breathe air, drink water, and they consume products and services. We will not make money by shifting costs from the corporate books to taxpayers, workers, communities of operation, or consumers. Our investors will bear those costs and if each company operates that way, every company will be forced to do so eventually. And in pursuing long term profit, we intend to treat all our stakeholders with respect. We will pay a living wage and benefits not only to our direct workforce. We will require contractors to do the same and to do so in all nations and regions where we operate."
He continues, "We will support the communities in which we operate by paying our fair share of school taxes; by the way, put that on your agenda as the No. 2 thing for American companies to do. And we will contribute to key charities like hospitals, community colleges, the Red Cross and local fire departments upon which our company and our workers depend. We will focus on safety and quality, so our products help our customers live better lives. We will try not to harm the environment or contribute to climate change that endangers our economy and well-being. We will try to be a fair employer, provide equal opportunities to all who work for us and who might want to work for us and to foster a spirit of genuine tolerance for diversity, including diversity of viewpoint in the workforce."
No Political Expenditures Without Stockholder Approval
Speaking as the figurative Stakeholder Capitalist CEO to investors, he continues: "We believe that by doing business the right way, all our stakeholders will benefit….We also recognize you have diverse political, religious and social beliefs, and so do our employees and customers. The freedom to have those different beliefs is important to all of us. For that reason, we won't make political expenditures except under a plan our US stockholders have approved. The entire board will approve any corporate positions on political or social issues, and we will only address those directly important to the company. Even if we do so, we will make it clear that we don't expect our employees to hew to the company views and that we want a company where Americans of all viewpoints and all feel welcome at work."
In Strine's view, no one in either the shareholder- or stakeholder view of corporate law can take issue with this imaginary corporation's policy. He even believes Milton Friedman could have embraced this approach. "There's no blue, red divide. Most agree that the corporation should make their products and services safe, non-fraudulent, and useful. Corporations should avoid polluting the communities in which they operate, and they should pay their fair share of taxes. Americans embrace Hippocrates-influenced corporate governance. Do no harm in seeking profit. Americans of all beliefs, are not just stockholders but their workers, taxpayers and consumers who live in the environment. They can get behind businesses that show their value by treating their stakeholders and society well. And that's what matters most. How does the company conduct itself? How do they conduct good corporate citizenship? How do they treat others?"
He does not believe that people should have to have their pensions put at risk by companies diverting profits to political or social causes unrelated to the organization's purpose. Such behavior, he points out, is not restricted to left-wing oriented companies. The majority of corporate donations go to right wing causes, he says.
The Perils of Mixing Business With Politics and Social Issues
This consensus breaks down, however, when corporations get involved with the social and political system, he says. "When corporations seek to advance management viewpoints about controversial issues, they generate discord that has no direct connection to the company. They should be sure that they're treating all their own stakeholders with respect and that there they are modeling good behavior before going outside and using their limited resources to lecture others."
Strine thinks that its irresponsible to spend money on political groups when there are numerous ways to get direct access to politicians. "There is a
National Governors Association
. There is a
National Conference of State Legislatures
. There is a
National Association of Attorneys General
that are bipartisan groups where you can speak to people of both sides and forge consensus. That is very different than giving money to a partisan group. I don't understand the basis at all for corporations' supporting either party."
He also opposes the idea of corporations boycotting an entire city or state. "Actions like that should also be the subject of the same guardrails. To boycott an entire state is just as coercive as making political contributions. You can hurt people. Just because you're in Alabama doesn't mean everyone is against abortion. Just because you're from Massachusetts doesn't mean you're pro-life or vice versa, right?"
He believes CEOs should "channel your engagement efforts towards inward-facing issues with a direct impact on the organization's purpose and the interests of its stakeholders. How is the company treating the people its conduct effects? Those are issues over which there is less division and over which companies have more control and responsibility. And then demand that the guardrails that I've talked about be in place when management wishes to speak out about debatable social and political issues. I would encourage business leaders to concentrate on what they control and to be accountable for what they control, which is the operation of businesses that should benefit not just their stockholders but all the stakeholders with the bottom-line goal of making money the right way—something I think we can all get behind. And if it's done that way, it will benefit all the interests that we care about, but also respect the freedom we have."
Leo E. Strine will be the guest on an Enterprise Engagement Alliance Stakeholder Capitalism and Human Capital Management Youtube show on Dec. 6, 2022, at 11 am ET US. Click here to register for the live event if you wish to ask a question or email your question to Bolger@TheEEA.org.