Stakeholder Management Pioneer Joins Enterprise Engagement Alliance Advisory Board
R. Edward Freeman, Professor of Business Administration at the University of Virginia Darden School of Business, has joined the Enterprise Engagement Alliance advisory board to help provide executive briefings for boards of directors, CEOs, senior management, and investors.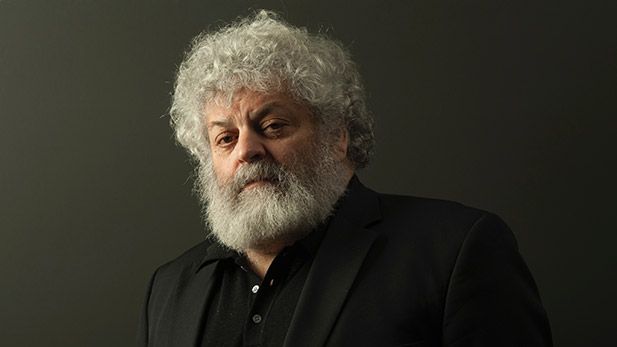 Boards, C-suite executives, and investors can gain access for
executive briefings and facilitation services
to one of the founders of Stakeholder Management and of the Stakeholder Capitalism movement: Edward Freeman, University Professor and Olsson Professor of Business Administration, and an academic director of the Institute for Business in Society at the University of Virginia Darden School of Business.
Enterprise Engagement Alliance senior advisors are available for board and executive sessions, advisory services, speaking, and facilitation of discussions or planning on issues related to Stakeholder Management and Stakeholder Capitalism. Freeman's expertise is particularly suited for boards of directors, C-suite executives, and investor groups seeking to better understand the principles and economics of Stakeholder Management from one of the creators of the concept.
Freeman may be best known for his award-winning book:
Strategic Management: A Stakeholder Approach
(Cambridge, 2010), originally published in 1984, in which he traces the origins of the stakeholder concept and demonstrates why businesses should build their strategies around their relationships with key stakeholders.
Freeman is also Adjunct Professor of Stakeholder Management at the Copenhagen Business School in Denmark, Visiting Professor at Nyenrode Business School (Netherlands), Adjunct Professor of Management at Monash University (Melbourne). He has held honorary appointments as the Welling Professor at George Washington University and the Gourlay Professorship at University of Melbourne. Prior to coming to the Darden School, Freeman taught at the University of Minnesota and the Wharton School, University of Pennsylvania.
Freeman has a Ph.D. in philosophy from Washington University and a B.A. in mathematics and philosophy from Duke University. He was recently awarded six honorary doctorates (DHC) - in economics from Comillas University in Madrid, the Hanken School of Economics in Helsinki, and Leuphana University in Germany; in management from Radboud University in Nijmegen, Netherlands, from Sherbrooke University in Canada, and from Tampere University in Finland for his work on stakeholder theory and business ethics.
For More Information on the Enterprise Engagement Alliance Speakers and Facilitators Program
Bruce Bolger
914-591-7600, ext. 230
Bolger@TheICEE.org
---
Master the "S" of Environmental, Social, Governance (ESG), A.k.a. Stakeholder Capitalism
The Enterprise Engagement Alliance at
TheEEA.org
is the world's first and only organization that focuses on outreach, certification and training, and advisory services to help organizations achieve their goals by fostering the proactive involvement of all stakeholders. This includes customers, employees, distribution and supply chain partners, and communities, or anyone connected to an organization's success.
Training and Thought Leadership
Enterprise Engagement Advisory Services
For more information:
Contact Bruce Bolger at
Bolger@TheICEE.org
or call 914-591-7600, ext. 230.