Student Stakeholder Capitalism Society Produces Early Results
University students Richard DeDios, a Junior at Pace University, White Plains NY, and William (Billy) Krupkin, a senior at Tulane University, New Orleans, are among the first students to join the Enterprise Engagement Alliance's Stakeholder Capitalism Society and to participate in the Human Capital reporting internship.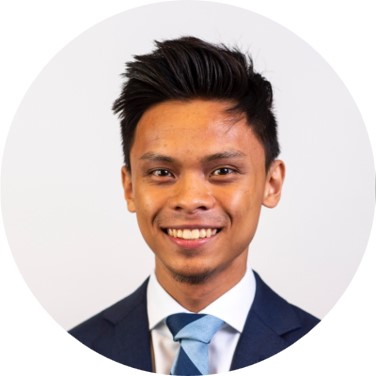 The first students in the Enterprise Engagement Alliance's Stakeholder Capitalism Society human capital internship program have successfully completed analyses of human capital reporting of 14 leading public companies. As part of this paid internship program, the students are helping the Enterprise Engagement Alliance analyze the 10-K and other human capital reporting of public companies and to organize the information into the ISO 30414 and ISO 10018 frameworks for easier comparison by investors and other stakeholders.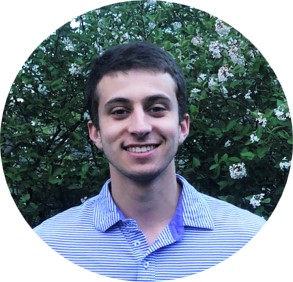 The goal is to involve students in a process that encourages the publication of comparable, meaningful human capital reporting and to help organizations develop processes that will enhance their sustainable performance for the benefit of all stakeholders. The Enterprise Engagement Alliance will publish these reports with scores in a comparable format to make it easy for all stakeholders to evaluate organizational practices.

The EEA's Stakeholder Capitalism Society is a partnership with OMNIResearch, a boutique investment advisory firm focused on ESG (Environmental, Social, Governance) and DEI (Diversity, Equity, Inclusion) and its management,
Dorien Nunez
and
Eric Darrislaw
. OMNIResearch runs Wall Street Advantage, a program to advance financial industry opportunities for diverse students. "This is an excellent opportunity to create a pipeline of investment analysts and researchers that have an exposure to ESG analysis. Other researchers and analysts of OMNIResearch are also involved in conducting and supervising research," says Dorien Nunez, Principal of OMNIResearch.

By involving students in the process of evaluating human capital practices across the enterprise, the Stakeholder Capitalism Society hopes to both educate and create financial opportunities for students in all aspects of human capital management across the enterprise.
Information collected and organized by the students on each company is verified and analyzed by senior Enterprise Engagement Alliance analysts who create a summary and final score. The score is based on whether the company addresses one or more of the 14 key components of human capital across the enterprise; the extent to which its methodologies align with clear goals, and the extent to which metrics reflect the stated goals.
The initial process has focused mainly on companies already considered to practice Stakeholder Capitalism, including:
Says Eric Darrislaw of OMNIResearch, "Our plan is to use these human capital reports during the proxy season with our clients in a positive way to help promote practices and reporting that will create a better return for shareholders, specifically because they address the interests of customers, employees, supply chain and distribution partners. I see this is a business opportunity for companies—not a punitive process, which will not produce positive results." Darrislaw serves on the board of directors of the
Interfaith Center on Corporate Responsibility
, a 50-year-old coalition of over 300 global institutional investors who pioneered the use of shareholder advocacy to promote implementation of environmental, social, and governance practices.
Adds Nunez, Founder of
OMNIResearch
and
Wall Street Advantage
: "It's a win-win. We pay students to help us analyze human capital reporting. This in turn gives them an opportunity to learn about a promising new approach to investing and to business that is used to help publicly held companies and really all companies improve their performance. It also opens the door for them to not only traditional investment analysis, but also to the growing area of ESG analysis. Then, they can take these practices out into the investment industry and business world. Our interns and analysts will have experience and insight that others won't have applicable to all areas of management."
DeDios
, a student who has successfully completed 10 reports, says, "I feel it will help me learn more in the ESG side of investing. I'm still learning and building the foundation of my technical skills, but I also know ESG is the future. As society is becoming more open and conscious about the way we live and how companies operate, no doubt ESG will play a pivotal role. Doing the reports, I have learned that companies put out a substantial amount of material but rarely say anything meaningful when it comes to ESG. At the companies that I looked at, the majority say the same thing over again and few go into detail about important categories. Every company will go in depth about certain failures or success about their business or strategy in general, but they say very little meaningful when it comes to ESG."
Tulane student
Krupkin
says, "I feel the work I am doing now has the potential to positively impact the lives of many people and transform our society and economy in the near future."
For More Information
Bruce Bolger
Founder, Enterprise Engagement Alliance
914-591-7600, ext. 230
Bolger@TheICEE.org
---
Master the "S" of Environmental, Social, Governance (ESG), A.k.a. Stakeholder Capitalism
The Enterprise Engagement Alliance at
TheEEA.org
is the world's first and only organization that focuses on outreach, certification and training, and advisory services to help organizations achieve their goals by fostering the proactive involvement of all stakeholders. This includes customers, employees, distribution and supply chain partners, and communities, or anyone connected to an organization's success.
Training and Thought Leadership
Enterprise Engagement Advisory Services
For more information:
Contact Bruce Bolger at
Bolger@TheICEE.org
or call 914-591-7600, ext. 230.