Is It Now Employee Engagement or Else?
For years, employee engagement was a nice to have for many companies. They set aside budgets for rewards and recognition, engagement technology, perquisites, and perhaps offered half-days on Fridays or holiday breaks as an extra measure. Yet, only a small percentage of companies go further by having a strategic human capital management plan with a clearly articulated set of methodologies and metrics to assess progress and to continuously improve. Will the traditional ad hoc approach change in the era of the Great Resignation? Expert observers believe the jury is still out.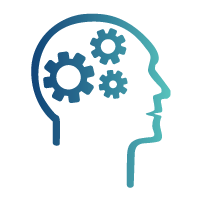 By Bruce Bolger
The question is: how many companies will figure it out?
Darwin Hanson
, CEO of
Talent Management Evolution
, a compensation and HR technology expert says. "The compensation business has rarely been busier, but there are signs that many companies are simply reacting to what Amazon, Walmart, and Target are doing in terms of pay rates rather than addressing the fundamental issues required to entice people to stay."
Apparently, the editors at the Harvard Business Review believe its readers have the same concerns. Despite having published probably hundreds of articles on employee engagement over the last 20 years, it has recently published two articles in short succession providing what the authors of both believe are essential to holding on to employees: a focus on creating a purpose and meaning to work and to fostering greater work-life balance.
Speaking of the surprising combination of high unemployment and the difficulty to hire people in so many fields, Dr. White says: "Extended unemployment insurance was part of it, but the pandemic caused many people to reevaluate their values. Some decided to live on less money, or to spend more time with family. Many may not be going back to work in the same way, and many have had enough of what they were doing or of the intensity of their work. They said, 'The heck with this. It's better to live on less than to continue what I'm doing.'"
Offices Will Come Back, But in Altered Ways
Dr. White believes office life is essential and will come back, but most likely on a hybrid basis that will require a much more proactive approach to making connections. This he says puts the need to engage employees front and center. "When people are working in their homes, or less often in the office, you have to be proactive to connect with them. It's not just going to happen." Equally important is promoting connections with peers. "Organizations are not a hub and a spoke. A lot of cooperation and collaboration is involved with most jobs." He doubts that offices are going to go away. "Remember all the hype about the open office format?" Because the very purpose for people to be in the office is to personally connect, he thinks effective layouts will promote collaboration rather than emphasize private workspaces, since many people have found suitable solutions at home. Dr. White believes face-to-face collaboration is critical to optimizing performance. "There has to be a personal element. If you don't have the opportunity for spontaneous conversations and relationships, work becomes to feel like it's just production. To get the best out of people, they need to be with their peers and have level of consistent personal communication."
He expects the supply chain issues will continue for at least a year and the employment challenges to linger for much longer. "For now, there is sort of a settling in. There's a temporary acceptance of the supply chain issues and the inability to hire people. It's irritating to customers and it is affecting many people. If this continues for too long, there will be increasing frustration and impatience if it isn't dealt with."
The worker shortage, he suspects, could last for years, given the combination of the great resignation, low immigration, fewer younger people coming up into the workforce, and the retirement of the baby boomers, whose savings have gotten a boost over the last two years because of the stock market and confinement.
"If You Think the Labor Shortage Is Going Away Soon, You Are Fooling Yourself"
Brian Galonek
, CEO of
All Star Incentive Marketing
, an incentive and recognition company, agrees that unless something changes, the worker shortage will last for years. "There are ways of addressing this through immigration, but that's not just flipping a switch. If you are an employer waiting for change, you are fooling yourself. The Covid disruption will have a lasting effect. Companies will have no choice but to find ways to reduce turnover and enhance recruitment. This doesn't just happen. Worker retention is a strategy that starts at the hiring process, so that people feel appreciated all along the way. People are now looking at culture, pay, benefits, and ESG (Environmental, Social, Governance) metrics. If you are doing it right, you will suffer less than others."
"For much of my career," he says, "the services our company provided were a nice to have. That is no longer the case."
Darwin Hanson, the compensation and HR technology specialist, is concerned that while companies are keenly aware of the labor challenges, many are taking the same short-term approach. "There is a flurry of activity in the compensation world right now, but I fear that many companies are still thinking of compensation as a siloed activity, when, in fact, it's all about total rewards. Right now, there is a lot of pressure for companies with blue collar workers. Everyone is raising the price of employees: Target, Walmart, Sam's Club, and many are not only increasing pay and offering sign-up bonuses, they are offering generous benefits including college reimbursement. Employees see those ads on TV and they say, 'I want some of that too.'"
He fears a lot of companies fail to realize that pay is just one part of the puzzle, that it's in fact possible to pay people less if the organization can create a sense of purpose, caring, provide flexibility and work-life balance. "When companies look at the whole person and address their needs, they won't leave."
One of the big problems that companies will face in the future, he notes, is that "salaries don't come down. If companies think this is a blip, they have misunderstood what is going on. It's not easy to take away a pay raise." Companies, he points out, cannot necessarily pass these on to customers. They need to find new ways to enhance productivity and quality.
Do CEOs Get It? Do Many Lack the Proper Training?
The risks cited by Hanson are raised in a recent report by
McKinsey
, the advisory firm. It finds a big gap between the reasons cited by employees for the "great resignation" and those cited by managers. "Our survey results found that employees were far more likely to prioritize relational factors, including feeling valued by their manager and organization, and having a sense of belonging. In contrast, employers were more likely to focus on transactional factors, such as inadequate compensation and work–life balance."
The editors of the
Harvard Business Review
apparently share the view that employee engagement has become a No. 1 priority, based on the flurry of articles on the subject the probability that many CEOs may not be adequately informed on how to address it. In this recent
article
by doctoral student Daniel-Stein;
Nick Hobson, PhD
, Chief Scientist at
Emotive
Technologies,
Jon M. Jachimowicz
, an Assistant Professor of Business Administration in the organizational behavior unit at Harvard Business School, and
Ashley Whillans
, an Assistant Professor in the negotiations, organizations, and markets unit, cite the importance of engagement and warn that CEOs may not be aware of their shortcomings.
They report a "study involving 302 managers and leaders finding most are unaware of what is most important for driving employee engagement. The levers leaders think are most important do not correspond to what is actually most important. The mismatch between what leaders think their employees need versus what they actually need is further evidence that practitioners require guidance on what will work most effectively to engage their employees."
They organize their recommendations into three categories:
1. Connect what employees do to what they care about; in other words, a sense of purpose.
2. Make the work itself less stressful and more enjoyable by enforcing work-life balance, such as acceptable time frames for e-mail communication.
3. Create time affluence—give people opportunities to take time off.
1.
Build a culture of solidarity.
2.
Make personal aspiration a routine part of manager conversations.
3.
Spotlight lived purpose in action.
4.
Double down on social connection for remote workers.
5.
Let employees co-create your workplace experience.
6.
Have flexible policies clearly tied to the business.
7.
Enhance solidarity through ownership of policy.
8.
Design development into everyday experience.
9.
Coach managers on how to genuinely care for others.
10.
Model vulnerability to make it safe for others.
For More Information
Paul White, Ph.D.
President, Appreciation at Work
316-681-4431
Brian Galonek
508-347-7672
Darwin Hanson
CEO, Founder, Talent Management Evolution
218-825-9445
darwin@tmevolution.com
www.tmevolution.com
---
Master the "S" of Environmental, Social, Governance (ESG), A.k.a. Stakeholder Capitalism
The Enterprise Engagement Alliance at
TheEEA.org
is the world's first and only organization that focuses on outreach, certification and training, and advisory services to help organizations achieve their goals by fostering the proactive involvement of all stakeholders. This includes customers, employees, distribution and supply chain partners, and communities, or anyone connected to an organization's success.
Training and Thought Leadership
Enterprise Engagement Advisory Services
For more information:
Contact Bruce Bolger at
Bolger@TheICEE.org
or call 914-591-7600, ext. 230.