HR.com Survey Indicates Most Companies Build Employee Disengagement into Their Business Models...
A new HR.com survey finds that the failure to implement a strategic approach to engagement has come home to roost, with 4 million Americans resigning their jobs in one month alone.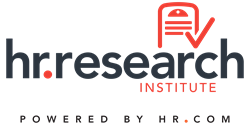 The key findings of the recent
HR Research Institute survey
of 374 human resources executives, finds that:
"Companies recognize the value of employee engagement, but do not prioritize it. While participants think that engagement positively impacts customer service (76%), well-being (74%), company brand (73%), retention (72%), and productivity (72%) to a high or very high degree, just 30% indicate senior leaders prioritize engagement, and only 24% say they invest enough in engagement-related resources."
"Although a majority of organizations measure and share engagement, more than a third do not, and there is no consensus on the best way to measure it. A full 88% think there are reliable ways to measure engagement, but only 63% measure it and most commonly rely on performance management system metrics (55%)."
"Managers lack appropriate training to coach and develop employees toward a positive working culture. Only 31% train their managers in how to boost employee engagement, 43% provide career growth advice and associated opportunities to high degrees, and about half (48%) say managers spend the time coaching employees to develop strengths to a high or very high degree."
The survey was sponsored by Workhuman, Terryberry, Achievers, Open Sesame, Harrison Assessments, Bonusly, Motivosity, Culture Amp, Blueboard and Nivati.
---
Master the "S" of Environmental, Social, Governance (ESG), A.k.a. Stakeholder Capitalism
The Enterprise Engagement Alliance at
TheEEA.org
is the world's first and only organization that focuses on outreach, certification and training, and advisory services to help organizations achieve their goals by fostering the proactive involvement of all stakeholders. This includes customers, employees, distribution and supply chain partners, and communities, or anyone connected to an organization's success.
Training and Thought Leadership
Engagement Digital Media and Marketplaces
Enterprise Engagement Advisory Services
For more information:
Contact Bruce Bolger at
Bolger@TheICEE.org
or call 914-591-7600, ext. 230.