Is Recognition Beginning the Shift from Rewards to Performance?
By Bruce Bolger
Based on the advertising of some of the best-funded players in the recognition field, the solution to the unprecedented workplace challenges can best be addressed by having customizable technology and great reward solutions, a story that goes back to the 1990s.
Should the Focus Be on Rewards or Strategic Solutions?
"I do think it's changing. It is true, for years, CEOs said that people were their most important asset, and yet they weren't. The pandemic really shed light on this. Many of the companies that really do get it have gotten through this fine. They had no trouble ramping up after the lockdowns because they had a solid culture with committed employees ready to spring into action."
What leaders have learned, he says, "Is that you can't just flip a switch to instill a rock-solid culture. Companies are realizing that it's something you work at every day, that you have to nurture and that if you do it right, the rewards are significant." He cites the example of the restaurant chain Texas Roadhouse, whose organizational philosophy is based on engaging and retaining its employees. "When the lockdowns ended, Texas Roadhouse was able to ramp up quickly so that on Father's Day this year its restaurants were able to staff up to meet the demand while so many others couldn't." If CEOs don't get the need to bake people strategy into their plans by now, "They will never get it."
The No. 1 quality demanded of the next generation CEO? "Empathy," he states emphatically.
Elton thinks the "Great Resignation" is a misnomer. "It's not like people won't go back to work, it's just a matter of what makes sense to them. At the end of the day, people said, 'I am not going to do that anymore. I am going to work where they value me and treat me well.'"
It's an entirely new compact. "There has to be a culture fit, that it matters, and you make a difference, and we're going to celebrate when we succeed and be there when you need help. I do hope that one of the positive things that comes out of this tragedy is that we will hear the wakeup call and finally understand that people are the true differentiators of our brands."
Elson says organizations cannot address culture with "bright shiny objects. When we speak at association conferences, at book signings or when we speak individually with people, the issue inevitably gets down to toxic cultures. Companies want a quick 'whizz bang.' The question is: how do we create great cultures and sustain them? This is a pivotal moment."
Are Points Platforms the Best Way to Express Appreciation?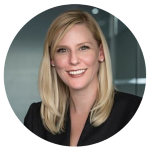 Reward Gateway's Green: Focus on the Reward Moment
This carries over into the reward strategy. "What's important is not only how we create a recognition moment but how we also create an impactful reward moment. We want to keep the focus on the behaviors the reward signifies rather than just the reward itself. This mindset also extends to the redmption experience. If you think of how broad demographics are today, breadth of choice is paramount. Our focus is on creating an instant and memorable reward moment that offers flexibility and choice with a full range of options, including access to the full Amazon catalog at market rates, hundreds of gift cards along with charitable giving, or custom awards that are unique to an organization and culture, such as lunch with a leader or a special parking spot."
The goal of the redemption experience, she says, is to enable employees to see what they can work toward, with the confidence that whatever they select will be delivered when promised. "How can you create a reward experience that makes people feel the value of their contribution and its impact on the organization and its goals, so that employees look forward to another reward." For leaders, it's an opportunity to positively reinforce progress, aligned to the behavior and value for the actions the company wishes to be repeated."
Short expects his company's sales and employee count "to double in the next 12 months due to demand. Our philosophy is to put the emphasis on recognition and communication with the ability to provide rewards as appropriate. Our approach to rewards is to create a seamless online experience but they are not the focus of our programs. People love rewards. But what is most important is that appreciation is heartfelt, earnest, and timely, with a shout-out that focuses on the accomplishment and what was achieved. This approach seems to be resonating with our customers. The Millennials and Generation Zs and Alphas coming into the marketplace are not as tied to traditional formats of rewards. This is the communications generation. They want to feel connected and aligned to the vision and mission of company. They want to learn and grow. Money is secondary. Incentives and recognition are high on the list, but not as important as demonstrating to people that they are valued for their contributions."
ESG Reporting Drives More Focus on People in Business
Short says that companies are putting more focus on highlighting engagement and experiences, "scoring how well their teams are emotionally connected. That is showing up in their annual or ESG (Environmental, Social, Governance) reporting. Employee experience is becoming a differentiator for organizations to signal to the market and to their current employees, investors and end-clients that they are doing the right things to run a great company."
This, in turn, he says, has resulted in an increased focus on reporting and how programs are being utilized. Clients want to see activity and utilization to understand ebbs and flows and how to better assess and understand the well-being and sentiment of their staffs. That's where reporting comes in. With Kudos it's not just a survey, that's hindsight. With a real-time product like Kudos, clients gain real-time insight they can use to be more proactive. That's when the CEOs' eyes open—when they realize they can get real-time information on the well-being of their teams. That's where the reporting comes in."
On the communication front, "We're continuing to further expand our ability to help organizations to consolidate many of their employee engagement and experience through a culture accelerator, a unique tool in that it allows you to communicate key initiatives quickly and easily. You also get expert consulting. So that you can build out your recognition, so you can build out wellness, charitable giving, whatever levers, those things can now be communicated and shared through Kudos' culture hub. How can we provide what people want and make the lives easier for human resources by reaching more people. Reporting dashboards enable companies to understand what's going on real-time."
Our focus on recognition communication, with the ability to add rewards, seems to be a philosophy and format that is resonating. It reduces expenditures on things that don't have lasting impact but can spiral out of control and be gamed. You can't just pamper or dote on only the top performers, because everyone can be a top performer if you treat them correctly."
ESG reporting is a welcome development, he says. "It's shining a light on the fact that culture is critical to success. It's not what you say it's what you do. ESG reporting is more authentic and measurable than awards, and you can't improve what you don't focus on. Anyone can fill out a form and write an application to make your company look good by winning an award. What counts is reporting on what an organization actually does."
President, CEO, The Culture Works
704-804-1054
President, Appreciation at Work
316-681-4431
Senior Vice President, Global Sales, Reward Gateway
61-2-9112-0100
Founder & Chief Customer Officer, Kudos
587-955-9191