Sunovion Training Exec: Treat Your Salespeople Like Volunteers
Veteran sales training executive Richard (Rick) Beers turns a lot of traditional thinking about sales training on its head through a strategic, systematic, and measurable approach. His program is designed to increase learning retention by creating a positive training environment, leveraging the strengths of newly hired sales professionals, and delivering a strong training curriculum. Beers' philosophy is aligned with his company's focus on attracting and retaining top talent. This is accomplished through both short-term and long-term incentive programs as well a Presidents Club award that rewards the top 3-5% of sales professionals annually. Additionally, there are short-term contests aimed at keeping all employees motivated.
In the recent past, the pharmaceutical industry's sales strategy focused on selling megabrands (brands that exceed $1 billion in annual sales) It was a common practice to hire large numbers of salespeople into a high-pressure training environment where it was "sink or swim." Not so at
Sunovion
, a Japan-based global biopharmaceutical company focused on "the innovative application of science and medicine to help people with serious medical conditions." According to
Rick Beers
, Senior Director of Sales Training, Sunovion predominantly hires experienced salespeople with a demonstrated history of success that includes national sales awards and leading market share growth for their brands.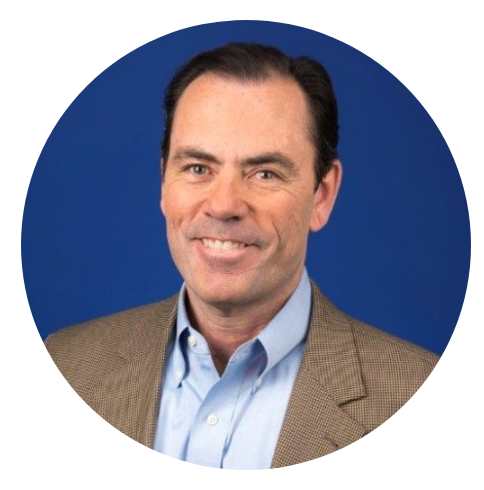 "My philosophy is to treat our newly hired salespeople as if they were volunteers. People choose to work with us, and we need to create an onboarding environment that confirms that they made the right choice when they joined Sunovion. Almost everyone we hire has won regional and national awards and comes with well over 10 years of pharmaceutical sales experience. My team of training managers and our field-based trainers provide a very personal welcome and continuous support to new sales professionals from day one through their final certification eight to 10 weeks later. I try to personally meet every new salesperson during their initial training and make sure they feel valued and are having a great learning experience. Our role is to ensure their success."
Training with Certification
The company's training program concludes with an official certification that includes all aspects of the job, from product, clinical, and marketplace knowledge to professional sales skills. This includes an in-person certification. "Our goals are to help our team succeed, and that means meeting them where they are as we believe experience counts for something. We look for people with a growth mindset, who are open to new ideas, but who don't forget where they come from."

The company's training approach is to focus on what people need to know, and when they need to know it. "In our industry, there is a danger of cognitive overload, because there is so much to know about disease states, treatment options, clinical information, and most importantly the patients who benefit from them." The company trains people on anatomy and physiology, product knowledge, clinical studies, appropriate messaging, and the overall marketplace—that can't all be absorbed at once. They also must be sure to include important safety information and fair balance on every sales call. To address this challenge, the company tries to employ a "balanced" learning approach to improve learning and retention.

Training includes home study through an online learning management system, mentoring, on-site training, role-playing, and regular assessments, and certifications. It has recently added a technology platform with gamification features aligned with adult learning principles to improve retention. "Our best sales professionals continue their learning after they complete new hire training to ensure they bring value to the Health Care Providers (HCPs) they call on. The best sales approach, he says, is consultative, as the most effective way to get time with busy doctors is to be viewed as a valued resource.

Beers explains that a big part of the company's sales success is its custom-built selling model called "Customer Engagement" selling. "It's really about understanding both the HCPs we call on and the patients they treat. We are interested in getting our products to the appropriate patients, and that means truly understanding the HCPs, their practice, patients they treat and what is important to them both, so that they trust our recommendations."

Challenge Customers Without Pushing
This approach doesn't mean following the customer, nor pushing them, he explains. "We focus on understanding the HCPs needs and leveraging a disruptive selling approach to engage in meaningful discussion. Disruptive selling focuses on gaining the HCPs attention by challenging assumptions. While it is disruptive, it should never be disrespectful. By gaining the HCPs attention, our sales professionals can provide clinical information that may change an HCPs thinking and only then will they change behavior. For instance, I was a long-time user of a flip phone. A friend of mind tried to convince me to buy the newly introduced iPhone, but I was reluctant because I was accustomed to what I was using. It wasn't until he challenged my assumptions that an iPhone was simply another phone, that I began to see things differently. Through disruption I began to see that the iPhone was more than a phone, it was a business tool that could increase my productivity. Once I changed my thinking, only then did I change my behavior and go out and buy a new iPhone!"

Not only does the company assess its salespeople, it also assesses the effectiveness of its training. "Our training programs have been benchmarked multiple times by outside firms. We consistently demonstrate that we are a leaner training team compared with similar-sized companies and operate with lower budgets as well. However, our training department delivers satisfaction scores well above industry average. I like to think it's because we create a positive learning environment, focus on what is important and strive for continuous improvement through measurement. We commission professional surveys for our new hire training classes. We meet to review our scores and feedback after every training class and continually take action on identified areas for improvement."

Measuring Effectiveness
To assess its training program, the company uses the services of
Todd Hanson
, Founder and CEO of
Catalyst Performance Group
, an Appleton, WI-based advisory firm that focuses on helping organizations run their business operating systems and on measuring the return-on-investment of people engagement strategies. According to Hanson, his company creates a questionnaire and interview platform to help Sunovion measure the effectiveness of its:
Virtual meeting design and platform.
Training on emotional intelligence for emerging leaders.
"Speed of trust foundations"—the ability to communicate and collaborate with peers.
Business planning at the regional level—how to better manage the business of sales territories.
Influencing without authority—the ability to challenge customers in a collaborative manner.
Management Assessment Programs (MAP) for effective leadership.
Planned actions resulting from the training.
Overall satisfaction with the training.
Over the years, pharmaceutical sales have changed dramatically, he points out. Companies used to hire legions of salespeople and sent them out into the market, often overwhelming time-pressed HCPs who simply didn't have the hours in the day to dedicate to hearing all these messages." Now, he explains, there are generally fewer sales representatives competing for HCPs who have even less time. Beyond that, "I don't know that much has changed in terms of the core competencies required of good salespeople. They must be smart, self-driven, constantly seeking knowledge, and be able to provide value to the HCPs they call on. I believe one-on-one customer interaction still provides the highest overall impact."

Sunovion, he notes, has not been significantly affected by the "Great Resignation," but it's on everyone's minds. The company has an incentive plan that rewards longevity, and its President's Club Program and other awards are highly coveted, he says. The company also includes shorter term contests and awards to give everyone something to focus on. This motivates many employees who are not in the running for their President's Club award.
---
Master the "S" of Environmental, Social, Governance (ESG), A.k.a. Stakeholder Capitalism
The Enterprise Engagement Alliance at
TheEEA.org
is the world's first and only organization that focuses on outreach, certification and training, and advisory services to help organizations achieve their goals by fostering the proactive involvement of all stakeholders. This includes customers, employees, distribution and supply chain partners, and communities, or anyone connected to an organization's success.
Training and Thought Leadership
Enterprise Engagement Advisory Services
Organizations of all types develop strategic Stakeholder Capitalism and Enterprise Engagement processes and human capital management and reporting strategies; conduct human capital gap analyses; design and implement strategic human capital management and reporting plans that address DEI (Diversity, Equity, and Inclusion), and assist with managed outsourcing of engagement products and services.
Human resources, sales and marketing solution providers profit from the emerging discipline of human capital management and ROI of engagement through training and marketing services.
Investors make sense of human capital reporting by public companies.
Buyers and sellers of companies in the engagement space or business owners or buyers who seek to account for human capital in their mergers and acquistions.
For more information:
Contact Bruce Bolger at
Bolger@TheICEE.org
or call 914-591-7600, ext. 230.