EEA Class 3 Recap: The Return on Investment of Individuals
The Enterprise Engagement Alliance addresses a mission-critical stakeholder-focused business process being overlooked by CEOs and the human resources community. The EEA education program provides training on all aspects of the implementation of Stakeholder Capitalism principles. This is the third in a series of classes on an enterprise approach to engagement and formal human capital practices for organizations shifting their focus toward a stakeholder approach to management.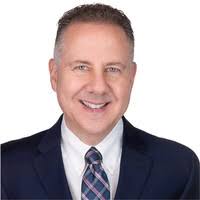 In this live and recorded summer session on how to profit from Stakeholder Management and Enterprise Engagement, valuation veteran Dave Bookbinder, Managing Director, B. Riley Financial, and author of The New ROI: Return on Individuals provides a business valuation expert's perspective on accounting for human capital. This is the third in the Enterprise Engagement Alliance summer series on Enterprise Engagement and Human Capital reporting in the era of Stakeholder Capitalism.
This session is part of the formal Enterprise Engagement curriculum and certification program that is included in the test for certification and will be available to everyone during summer 2022.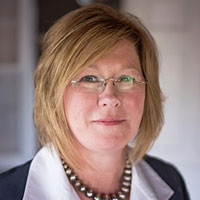 Amy Armitage, Founder and Co-Chair, Human Capital Investment and Reporting Council, and Laura Queen, Founder and CEO, 29 Bison, and author of People Economics: Defining and Measuring the True Value of Human Capital, kick off the session with a panel discussion on why the investment community has for so long overlooked human capital both in mergers and acquisitions and investing.
Key Takeaways
The move toward a strategic approach to human capital management and valuations is early stage but gaining ground.
The focus on human capital reporting is coming from regulatory bodies, such as the Securities & Exchange Commission, but most importantly from investors, who increasingly recognize that human capital is both a risk and an opportunity for value creation.
The recent creation of the Human Resources Standards Institute by the widely followed Human Resources Certification Institute has the potential to focus more attention on ISO 30415 Diversity, Equity, and Inclusion and ISO 30414 Human Capital standards, among others.
The chances are increasing that the accounting profession will find a way to more accurately account for the value of the people asset on balance sheets. See this recent article on the Harvard Law School Forum on Corporate Governance suggesting the need for and ways that people investments can be accounted for.
More private equity and venture capital companies are talking about people issues, but many companies still look at people as a cost that needs to be minimized.
The Great Resignation has helped propel the focus on human capital because organizations learned that all their hard assets—factories, tools, and offices, etc.--were worthless without employees or customers.
While many people object to the term human capital—since companies don't own people—the term is used to get the attention of boards, CEOs, and CFOs, etc. because this is language the C-suite understands.
In 1975, almost 85% of the S&P 500 value of companies was attributable to tangible assets – in 2020 it was 90%. This is a significant source of overlooked value creation.
Depending upon the source of the data, there is evidence to suggest that between roughly 70% to 90% of mergers and acquisition transactions fail to achieve their stated objectives. The No. 1 reason: Failure to effectively integrate the people of the combined entities.
On income statements, people are treated as an expense, but on the asset side of the balance sheet, their value is buried in the general category of good will.
In valuing a company, the workforce is measured by the cost to replace it, not all the other costs, including training, incentives, relocation, conferences, meaning that standard valuations significantly undervalue the true cost of people.
Having effective human capital practices can reduce the cost of capital, another driver of an organization's valuation.
Organizations are failing to measure the true costs of employees, or the financial impact of low employee engagement and toxic employees.
According to Gallup, high levels of engagement can result in:

Improved sales by 20%
Improved operating income by 21%
17% higher productivity
87% less likely to leave a company than disengaged employees
59% lower turnover
10% higher customer satisfaction.

One study found that over 13 years:

The top 20 best places to work returned 2.1 times the S&P 500
The top 10 best places to work returned 2.2 times the S&P 500
53% of these 260 picks have been beating the S&P 500
93% of these 260 picks have delivered positive returns.
For More Information
Dave Bookbinder
davebookbinder@gmail.com
Amy Armitage
amy@nexuspeergroups.com
Laura Queen
laura.queen@29bison.com
---
Master the "S" of Environmental, Social, Governance (ESG), A.k.a. Stakeholder Capitalism
The Enterprise Engagement Alliance at
TheEEA.org
is the world's first and only organization that focuses on outreach, certification and training, and advisory services to help organizations achieve their goals by fostering the proactive involvement of all stakeholders. This includes customers, employees, distribution and supply chain partners, and communities, or anyone connected to an organization's success.
Training and Thought Leadership
Engagement Digital Media and Marketplaces
Enterprise Engagement Advisory Services
Organizations of all types develop strategic Stakeholder Capitalism and Enterprise Engagement processes and human capital management and reporting strategies; conduct human capital gap analyses; design and implement strategic human capital management and reporting plans that address DEI (Diversity, Equity, and Inclusion), and assist with managed outsourcing of engagement products and services.
Human resources, sales and marketing solution providers profit from the emerging discipline of human capital management and ROI of engagement through training and marketing services.
Investors make sense of human capital reporting by public companies.
Buyers and sellers of companies in the engagement space or business owners or buyers who seek to account for human capital in their mergers and acquistions.
Click here for complete information on Enterprise Engagement Alliance benefits and to join.



For more information:

Contact Bruce Bolger at

Bolger@TheICEE.org

or call 914-591-7600, ext. 230.