News Briefs: ESG Battle Flares, Demand for ESG Talent Grows, Stakeholder Capitalism Gains as Speaking Topic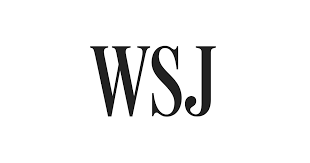 An influential health care executive challenges Environmental, Social, Governance (ESG) in a Wall Street Journal editorial; demand grows for ESG-oriented executives in the private equity world, and the subject of Stakeholder Capitalism makes it onto the agendas of TriNet and Fast Company conferences being held in New York in September.

The Right-Wing Rage Against ESG
Meanwhile, Private Equity Increases Focus on ESG
Stakeholder Capitalism on the Agenda at Two Leading Business Events

Here's a summary of news about Stakeholder Capitalism and Human Capital over the last few weeks.

A Wall Street Journal editorial echoes calls from governors in Texas, Florida, and Louisiana among other states to forbid investments in any ESG-oriented funds. In the meantime, according to Greenbiz, private equity demand for experts in ESG has created a talent war due to a lack of trained executives. And, despite tepid coverage of the topic of Stakeholder Capitalism in the media on the third anniversary of the Business Roundtable pronouncement that suddenly put the spotlight on this decades-old field, the topic has made it on to the agendas of two high-level business conferences being held shortly in New York City.

The Right-Wing Rage Against ESG

In a recent Wall Street Journal editorial, successful healthcare entrepreneur Vivek Ramaswamy writes: "Chevron's board should publicly commit to evaluating all projects on financially measurable return on investment without regard to extralegal social pressure." However, the article doesn't explain by what standards ROI should be measured or for whom: investors who want the highest possible short-term return by extracting wealth wherever possible from the earth or investors who want sustainable long-term returns based on creating wealth with minimal risk?

Nor does he propose a specific time frame for measuring this ROI. Does the return on investment have to be in three months, six months, five years? And, at what cost? Can it be at the expense of risking worker safety, consumer health, regulatory challenges, or long-term litigation risks, like the billions BP shareholders are paying for a super fund site in our town created 30 years ago?

In the meantime, Republic governors in states like Texas, Florida, Louisiana and others are proposing placing restraints on the investment of public pension funds in ESG-oriented funds.

What if ESG-oriented companies generally outperform Shareholder-focused companies as these multiple studies indicate, because they have higher levels of customer, employee, distribution and channel partner engagement and community support. Should pension fund managers be banned from investing in them? What about the considerable evidence that ESG-oriented companies generally outperform Shareholder Capitalists because they lower costs and risks because of higher customer loyalty, employee engagement, and commitment from distribution and supply chain partners, and communities.

Meanwhile, Private Equity Increases Focus on ESG

According this article in Greenbiz by Grant Harrison, "A major opportunity sits at the intersection of private equity and the ESG profession — right?"

He writes: "Private equity's primary purpose is clear: to achieve alpha for super-rich individuals who can afford super-steep private equity fund minimums and for institutional investors such as pension funds, endowments, and insurance companies. But this opaque asset class has recently made a significant splash in the world of ESG and thus the world of ESG talent."

He continues, "A wave of high-profile ESG talent has entered the space over the past few years — think Sustainability Accounting Standards Board founder and former CEO Jean Rogers' transition to lead ESG at Blackstone last year or Microsoft's chief environmental officer Lucas Joppa's move to an as-of-yet unnamed private equity firm in late July."

Since the leveraged buyout boom of the 1980s, private equity has been seen as more of a "greed is good" corner of financial services than anything like "green is good." And, with the current climate-focused epoch in investing largely characterized by a push for public market ESG disclosure, private markets have been framed as a place where dirty assets can seek shelter from scrutiny.

Harrison writes that the "ESG talent war can be characterized as an all-hands-on-deck situation with too few skilled hands and lots of deck to manage. Weeks out from the start of fourth quarter of 2022, hands are still in short supply while more ships are setting sail — including those navigating private market waters."

While Harrison's report focuses mostly on the environmental side, the private equity company KKR is support Ownership Works, a not-for-profit "organization that partners with companies and investors to provide all employees with the opportunity to build wealth at work."

Stakeholder Capitalism on the Agenda at Two Leading Business Events

There is little sign that the concept of Stakeholder Capitalism has gone viral, but it has made it on to the agendas as a few top events this fall, at least based on the level of speakers.

Alan Murray, Fortune magazine publisher and Stakeholder Capitalism Advocate, will speak at the upcoming TriNet People Force Conference, Sept. 13-15 in New York, themed: "Passion, purpose, and perseverance," focusing on the SMB (Small- to medium-size business) market. The home page asks: "Can Passion fuel your business growth? How is your success tied to Purpose? Is Perseverance possible now?" Murray speaks on "Tomorrow's Capitalist and Searching for the Soul of Business," and there is a program on the employee experience.

At the Fast Company Innovation Festival, Sept. 19-22 in New York City Dan Schulman, President and CEO, PayPal will speak "In Defense of Stakeholder Capitalism." Other sessions focus on "What it Takes to Create High-Impact ESG Initiatives," and "Employees Strike Back: A Look at the New Worker Moment," and "Beyond Burnout: Why Are So Many People Unhappy at Work?"



---
Master the "S" of Environmental, Social, Governance (ESG), A.k.a. Stakeholder Capitalism

The Enterprise Engagement Alliance at

TheEEA.org

is the world's first and only organization that focuses on outreach, certification and training, and advisory services to help organizations achieve their goals by fostering the proactive involvement of all stakeholders. This includes customers, employees, distribution and supply chain partners, and communities, or anyone connected to an organization's success.

Training and Thought Leadership

Engagement Digital Media and Marketplaces

Video Learning

Books

Enterprise Engagement Advisory Services

Click here for complete information on Enterprise Engagement Alliance benefits and to join.



For more information:

Contact Bruce Bolger at

Bolger@TheICEE.org

or call 914-591-7600, ext. 230.