Japanese Firm Earns ISO 30414 Certification; HRSI Adds Certification Service

Is momentum beginning to grow for ISO 30414 Human Capital reporting? The Toyota Tsusho Corp. announced that it has achieved the ISO 30414 Human Capital Reporting certification, the second company in Japan and the seventh organization in the world with this designation. And, the Human Resource Standards Institute has announced that it is now providing ISO 30414 certification for organizations, along with ISO 30415 Diversity, Equity, and Inclusion certification.

By Bruce Bolger

Toyota Tsusho Joins 5 Other Worldwide Companies With Certification
HRSI Leverages Reach to Establish Human Capital Standards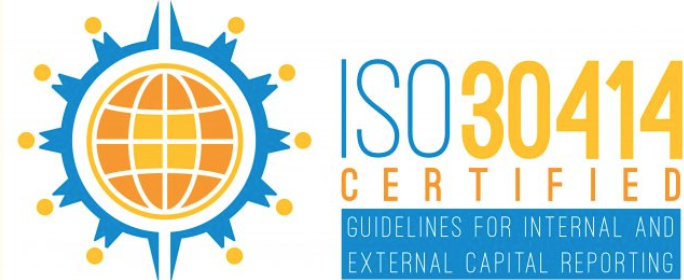 Published in 2018 by the International Organization for Standardization (ISO) working group 260, ISO 30414 was developed to provide a means for creating and publishing auditable reports on the processes used by companies to manage employees. Signs that the standards may be gaining traction come from the announcement that another company has earned an ISO 30414 certification and the news that the US Human Resources Standards Institute, a division of the widely followed HRCI human resources certification institute, now provides ISO 30414 certifications.

Toyota Tsusho Joins 6 Other Worldwide Companies With Certification

Japan-based Toyota Tsusho Corp. (Toyota Tsusho) recently announced that it has published an ISO 30414-conforming human capital report audited by HCMI, a California-based human capital firm that provides business analytics for human capital management. HCMI's founder and principal Jeff Higgins served as a volunteer on the ISO committee that published the standard. Click here for information on the HCMI's certification services.

In other ISO 30414 news, the Human Resources Standards Institute was launched earlier this year by the HRCI, one of the world's leading human resources certification institutes, with reportedly over 500,000 certified professionals in 100 countries. In 2021, HRCI took over management of the ISO 260 working group that creates ISO human capital standards. The working group was originally founded by Lee Webster in 2011, who at the time was a human resources executive at the University of Texas Medical Branch in Galveston, with the support of Dr. Ron McKinley, to whom Webster reported at the time.

Toyota Tsusho is the second company in Japan to achieve the certification. The first is Link and Motivation, a human resources advisory firm. Click here for information on four other companies with ISO 30414 certifications. No organizations in the US are known to have ISO 30414 certifications.

According to the announcement from Toyota Tsusho, "With growing interest in ESG (Environmental, Social, and Governance) management, the objective of human resource management is currently shifting from traditional human resource and management to human capital and value creation. The US Securities and Exchange Commission (SEC) announced in August 2020 that human capital reporting will become mandatory for listed companies. In Japan, the need for human capital management practices and reporting at companies is increasing, as evidenced by the issuance of the Report of the Study Group on Improvement of Sustainable Corporate Value and Human Capital by the Ministry of Economy, Trade, and Industry's study group on human capital in Japan in September 2020." As with other early adopters of the standard, the company is not focused on compliance but rather on "working to increase the value of both its human capital and the company. Going forward, it will further accelerate its human capital management efforts by making objective comparisons that reference ISO 30414, an international standard, and by implementing a PDCA-cycle (Plan, Do, Check, Act) based on the standard."

HCMI is one of the first organizations to offer ISO 30414 certification services. According to the company's web site, it "can help your company identify the gaps in your current disclosure, locate the required data, calculate the metrics, connect the outputs to business results, and work with you to achieve certification. Our team of specialized experts hold various leadership positions within the ISO 30414 and human capital reporting and disclosure community."

Click here for a library of resources on ISO 30414 and related human capital standards.

Of the seven companies with ISO 30414 audited reports, four are in Germany, where perhaps coincidentally ISO 9001 quality management standards gained early traction in the late 1980s.

HRSI Leverages Reach to Establish Human Capital Standards

If any organization has the clout to advance the ISO human capital standards, it's the new Human Resource Standards Institute division of HRCI. In its announcement, the organization states that the "HRCI subsidiary now offers two human capital certifications to support organizations and set them apart from the competition by aligning with globally accepted Human Resource Management standards." With over 500,000 HR professionals with HRCI certifications in 100 countries, and growing demand for meaningful and comparable human capital disclosures, HRSI is uniquely positioned to have a significant impact on the growth of these standards. Considered one of the world's most widely followed business management standards, ISO 9001 quality management standards, first introduced in 1987, took years to take hold.

According to HRSI, its "Organizational Certification allows organizations to assess HCR (human capital reporting) initiatives against International Organization for Standardization (ISO) guidelines, ISO 30414:2018 Human Resource Management (HRM) for internal and external reporting surrounding organizational performance and sustainability."

It continues, "As Human Capital includes the cumulative knowledge, skills and abilities of an organization's people and their impact on an organization's long-term performance, achieving this certification helps organizations demonstrate a commitment to excellence in human resources management. Through the certification process, organizations provide better transparency, accountability, and visibility into HRM and business practices and support the sustainability of their workforce. The HRSI Organizational Certification based on ISO 30414 also verifies an organization's commitment to offering world-class human resources practices. It can be earned by any organization, regardless of business type, size, nature, complexity or whether in the public, private or not-for-profit sectors."

The HRSI ISO 30414:2018 review and certification mirror ISO guidelines for 12 clusters of metrics, including compliance and ethics; costs; diversity; leadership; organizational culture; organizational health, safety, and well-being; productivity; recruitment; mobility and turnover; skills and capabilities; succession planning, and workforce availability.

"We are excited to announce our new organizational certification that will empower leaders to lean in, assess and affirm that their Human Capital Reporting initiatives fulfill guidance from the ISO standard, which is recognized by the SEC as meeting their required Human Capital disclosures," says HRSI President Dr. Denise Caleb. "By aligning with globally accepted standards in Human Resource Management, including human capital reporting, organizations increase their ability to attract, retain, develop, and advance top talent. HRSI organizational certifications also enhance an employer's brand and reputation through association with the ISO brand, which signifies quality to the market and the commitment to an employer of choice."

In May 2022, HRSI was launched with an organizational certification measured against ISO 30415:2021 HRM: Diversity and Inclusion (D&I). HRCI CEO Dr. Amy Dufrane, says, "In a few short months, HRSI has made tremendous strides when it comes to using the ISO 260 standards developed by the international community for the purpose of advancing human resources management across organizations. This momentum aligns with the HRCI mission, and we are very supportive of HRSI's continued progress."


---
Click here for complete information on Enterprise Engagement Alliance benefits and to join.