EEA, 4C GROUP Collaborate on Cross-Atlantic Stakeholder Management, Human Capital Service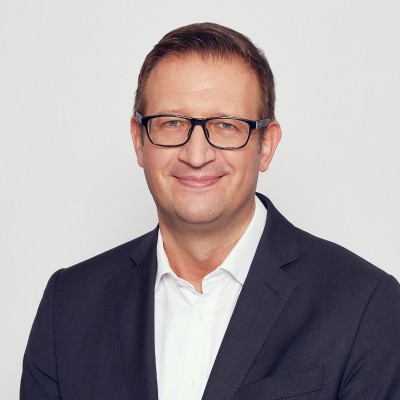 The Tarrytown, NY-based
Enterprise Engagement Alliance
, the leading think-thank, outreach group, and professional education service for Stakeholder Management and reporting, has joined forces with
4C GROUP
, a leader in human capital management and reporting, to offer an international advisory service for Stakeholder Management and Human Capital Reporting. The companies say the service is designed for organizations seeking to develop a strategic, practical and measurable approach to addressing the "S" of Environmental, Social, and Governance (ESG), increasingly known as Stakeholder Capitalism, in a way that addresses the interests of all stakeholders critical to success.
Services to Support Stakeholder Management, Human Capital Metrics and Reporting
Stakeholder Management Service Highlights
Human Capital Management and Reporting Services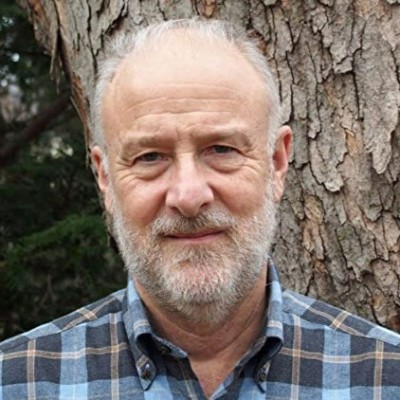 Two advisory services firms in the US and Germany have joined forces to provide among the first professional advisory services for:

1) Stakeholder Engagement process design and implementation to foster 360-degree brand engagement, and

2) Human Capital Management metrics and reporting consistent with ISO 30414 Human Capital Reporting and ISO 10018 People Engagement standards to address all stakeholders, not just employees.

Click here for the human capital advisory services offered by 4C GROUP in the European Union and Switzerland.



The new services are designed to help organizations profit from a seamless transition to a strategic and systematic approach to people management across the enterprise that enhances returns for investors by creating value for customers, employees, supply chain and distribution partners, and communities," explains Bruce Bolger, founder of the Enterprise Engagement Alliance at

TheEEA.org, the parent of the Engagement Agency professional services group. "There is so much talk about Stakeholder Capitalism and the "S" of ESG, we're focused on helping organizations start turning human capital and employee, distribution partner and related engagement efforts into profit centers through time-tested processes proven in the world of Total Quality Management."


Services to Support Stakeholder Management, Human Capital Metrics and Reporting

The companies say their two services are aligned with ISO 30414 human capital management and ISO 10018 quality people management standards issued over the last few years, making the EEA and 4C GROUP collaboration among the first services anywhere to focus specifically on the implementation of the "S" of Environmental, Social, Governance (ESG) management in a manner that provides clearly measurable results. "Most organizations continue to segregate employees from customers and other stakeholders," notes Bolger.

"Stakeholder Engagement and Human Capital Management services are designed for organizations looking for new areas of wealth creation without a significant investment with a clear return on investment offering ways to manage people investments and costs in a manner that improves both performance and experiences," says Dr. Heiko Mauterer, Board Member of 4C GROUP. "We are one of the few organizations in human resources, sales, and marketing that focuses on using the latest return-on-investment-based processes to improve the ROI of traditional sales and non-sales incentive and recognition programs, distribution channel partner engagement efforts, and other stakeholder engagement efforts." 4C GROUP audited the human capital reports of Allianz, Infineon, and Deutsche Bank. Click here for an interview with Allianz and Infineon on their human capital management reporting experience.

The Enterprise Engagement Alliance's Engagement Agency advisory and managed outsourcing service assists companies specifically with the development of strategic Stakeholder Engagement process development, implementation, and measurement, consistent with ISO Human Capital and People Engagement standards. It has helped multiple companies create strategic engagement management plans based on a clear purpose, objectives, methodologies and metrics, including a US LLC technology company that provides technology development for US companies using resources from the Urkaine, Russian, and former countries of the Soviet Union, Middle East and Africa that has made its effort public. Click here to view the human capital report.

Stakeholder Management Service Highlights

The companies say the services include:

Strategic Stakeholder Management Business Plan Development to Enhance Brand Equity, Performance and Experiences—A 30- 60-day, stakeholder inclusive process that measurably enhances employee, customer, and channel partner retention, referrals, and experiences by reestablishing or clarifying an organization's purpose, values, brand, goals, and objectives across the enterprise. The service provides an actionable, measurable business plan created by an organization's own team to achieve those goals more efficiently and with higher quality through external business development and internal engagement processes.

Strategic Stakeholder Management Business Plan Implementation to Guide Clients Through the Process and Train Their Teams—Strategically timed assistance with implementation of the plan by facilitating specific update meetings including all relevant business managers to monitor progress and identify challenges or opportunities and potential solutions.

Managed Outsourcing for Engagement Technology, Services, and Total Rewards to Save Time and Ensure Alignment—The companies say they help organizations find the right solution partners in all areas of engagement, including business operating systems, Enterprise Engagement, recognition, and loyalty technologies and professional services in talent recruiting; culture; assessment and feedback; communications in all media including face to face and three dimensional promotional products, incentives and rewards; social recognition; loyalty, job design; Diversity, Equity, and Inclusion (DEI); gifting, human capital analytics, etc.
Human Capital Management and Reporting Services

According to the companies, human capital management services feature:

Training in stakeholder management and human capital reporting for boards, senior executives, and general management.

Executive briefings for senior management on key stakeholder management and human capital management, metrics, and reporting process.

Human capital reporting analyses. An evaluation of an organization's human capital management, metrics, and reporting processes compared with effective practices.

Human capital management and reporting plan development aligned with ISO human capital management and people engagement standards, whether or not an organization seeks to have its reports audited.

Acess to a human capital metrics and internal and external reporting SaaS platform.

Human capital reporting audits.

For More Information

US, North, and South America, Asia, Australasia, UK
Bruce Bolger, Founder
Enterprise Engagement Alliance
Bolger@TheEEA.org

European Union, Switzerland, Middle East, Africa
Dr. Heiko Mauterer, Board Member
4C GROUP
Heiko.mauterer@4cgroup.com


---
Master the "S" of Environmental, Social, Governance (ESG), A.k.a. Stakeholder Capitalism

The Enterprise Engagement Alliance at

TheEEA.org

is the world's first and only organization that focuses on outreach, certification and training, and advisory services to help organizations achieve their goals by fostering the proactive involvement of all stakeholders. This includes customers, employees, distribution and supply chain partners, and communities, or anyone connected to an organization's success.

Training and Thought Leadership

Engagement Digital Media and Marketplaces

Video Learning

Books

Enterprise Engagement Advisory Services

Click here for complete information on Enterprise Engagement Alliance benefits and to join.



For more information:

Contact Bruce Bolger at

Bolger@TheICEE.org

or call 914-591-7600, ext. 230.