Behavior-Based Test Finds Link Between Values and Shopping
A study conducted by market research firm Vrity and BIGtoken, an opt-in based geotracking application, finds that people really do shop based on their values.
Many people say in surveys that an organization's values help drive their own shopping behavior but is this really true? This study conducted by
Vrity
, a market research firm, and
BIGToken
, a permission- based application that tracks actual retail visits finds that values, particularly the way companies treat their employees, has a significant impact on behavior.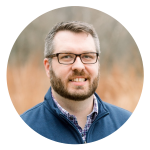 According to the company, it partnered with BIGtoken to ask 3,500 consumers about the values they see in five national retail brands. Then, using the opt-in geotracking on BIGtoken's software, it was able to verify actual store visits during December 2021. According to Jesse Wolfersberger, CEO, "We found that when consumers recognize values such as equality and environmentalism in a brand, they are much, much more likely to shop there. We've productized this system, so we can run this same methodology for any consumer brand and determine how consumers see their values and how much it affects their purchase propensity."
"Consumers say they'll shop where they see a brand doing good for the world. But when they're not sitting in front of the survey and are deciding where to shop, are they really going to follow through with that?" asks Wolfersberger. "We found that If you can align your values with the consumer, you're looking at a 60-100% lift in how often that person visits your store. We're talking major lift, and I was surprised it was that big."
Vrity tracks values across 20 categories, including equality and environmentalism, but also more of-the-moment ones such as employee empowerment, which addresses how companies treat their employees. "Turns out it does have a high lift, and a big effect on how many people visit the stores. That was surprising but also an encouraging indicator on how consumers are approaching the economy.
The study finds "that people who think a retailer values diversity and equality visited that retailer 84% more often than those they did think do not. People who think the brand is honest and authentic shopped with it 75.7% more often. People who think the brand treats their employees well shop 65.3% more often, and people who think the brand is good for the environment are patrons 64.1% more often. These lifts persist across age, gender, and income levels. Age affects the size of the lift, with people under 35 significantly more likely to shop based on their values."
The study finds that Costco, which is known for paying employees a $17 minimum wage, saw a significant lift for Vrity's value category of "Employee Empowerment." Consumers who recognized Costco as treating their employees well were 287.7% more likely to visit. Kroger, which has made a commitment to sustainability, saw a significant lift in Vrity's "Environmentalism" category. Consumers who recognized that trait were 147.8% more likely to visit.
According to Wolfersberger, "Vrity's research stands in contrast to a recent poll conducted by conservative-leaning The Heartland Institute and Rasmussen Reports, which found that American voters believe businesses should focus on traditional business metrics and that a majority of voters who have heard of the Great Reset movement (which incorporates many of the values the Vrity tests for) reject it. Its survey of 1,016 likely voters, completed in early January, finds that 45% of voters believe the highest priority for businesses should be 'providing individual consumers with high quality products and services at the lowest prices,' compared to just 1% who say "using business resources to pursue social justice causes.'"
---
Master the "S" of Environmental, Social, Governance (ESG), A.k.a. Stakeholder Capitalism
The Enterprise Engagement Alliance at
TheEEA.org
is the world's first and only organization that focuses on outreach, certification and training, and advisory services to help organizations achieve their goals by fostering the proactive involvement of all stakeholders. This includes customers, employees, distribution and supply chain partners, and communities, or anyone connected to an organization's success.
Training and Thought Leadership
Enterprise Engagement Advisory Services
For more information:
Contact Bruce Bolger at
Bolger@TheICEE.org
or call 914-591-7600, ext. 230.