Conference Board Working Group Focuses on Opportunities in Human Capital
The Conference Board's Human Capital Center (HC) and Environmental, Social & Governance (ESG) Center have joined forces to create a working group that will meet virtually four times to explore:
Telling the Human Capital Story of Business Impact: Beyond Mandated Disclosures
.

Signaling the rising importance of Human Capital Management (HCM) as an Environmental, Social, Governance (ESG) issue, The Conference Board (TCB) has launched a four-part, members-only working group discussion on human capital management and reporting. The members-only two-hour sessions are held virtually at 2 pm ET on: Wed., March 16; Tue., April 12; Thu. June 2, and Thu., July 14.
Click here
for membership or sponsorship information.
"These discussions will focus on not simply preparing for compliance with the mandated human capital disclosures we anticipate from the US Securities and Exchange Commission (SEC), but envisioning a larger framework for C-suite and board alignment with the Human Capital Management strategy, stakeholder management, and corporate branding," according to Rebecca Ray, Executive Vice President, Human Capital, at The Conference Board.
The virtual format encourages participation by all registrants, including more than 170 CEOs, CHROs, legal, and other C-suite executives.
The program "is a successor to the Working Group the two Centers sponsored in 2019-20 that led to the publication of the groundbreaking report,
Brave New World: Creating Long-Term Value through Human Capital Management and Disclosure
. Like its predecessor, the output from the Working Group's discussions will be combined with other research from TCB and third parties to produce a report that will provide the Conference Board's Trusted Insights for What's Ahead™ to shape industry practice. "The report will also serve as the basis for a conference, associated webcasts and podcasts, other thought leadership essays, and media opportunities," explains Ray.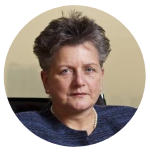 She continues, "The shift toward Stakeholder Capitalism is not only accelerating, but also is increasingly recognized across the C-suite: a recent survey from The Conference Board of C-suite executives around the globe found that 90% believe the shift is underway and 80% believe it is happening at their firms. The ability to control the narrative and position the human capital story at an organization is a key opportunity that, when effectively done, can make a significant difference in the hyper-competitive marketplace, not simply for customers and investors, but for the critical talent necessary to ensure continued growth and innovation."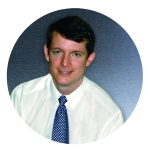 The program operates under Chatham House rules to ensure lively and frank dialog, ensuring no public attributions for speakers or attendees. Speakers and panelists include leading attorneys, investment advisors, chief human resources officers, and experts in ISO 30414 human capital reporting, and many others involved with aspects of this important topic. Moderators include
Dr. Rebecca Ray
, Executive Vice President, Human Capital, at TCB and
Paul Washington
Executive Director, ESG Center;
Bruce Bolger
, Founder of the Enterprise Engagement Alliance, publisher of ESM, and
Dr. Solange Charas
, Founder of HCMoneyball and Distinguished Principal Research Fellow at TCB.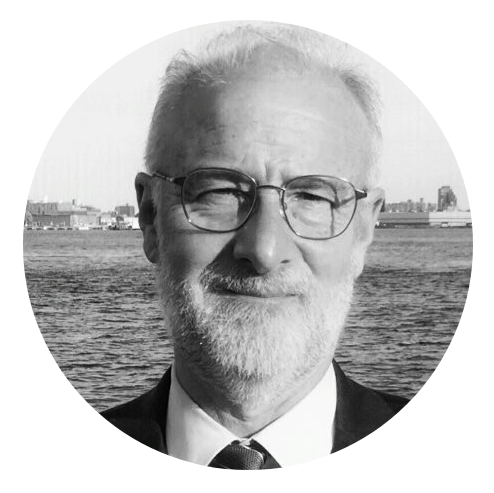 Session 1: Wednesday, March 16, 2022 (2-4 pm ET)
The Evolving Environment for Telling Your HCM Story
This session explores the convergence of several key elements: the shifting focus to Stakeholder Capitalism, the rise of the purpose-driven company and the demand for corporate transparency and disclosure.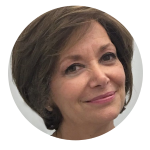 Session 2: Tuesday, April 12th, 2022 (2-4 pm ET)
Making Sure You Have a Strong HCM Strategy Story to Tell
Beginning with a discussion of the key elements of an effective HCM strategy, including which goals to include and how to ensure effective collaboration between HC and Finance, the program will examine the role of the board in reviewing, approving, and overseeing the execution of your HCM strategy.

Session 3: Thursday, June 2nd, 2022 (2-4 pm ET)
A Deeper Dive on HCM Metrics and Benchmarking
This program will focus on the analytics and other tools, available to TCB members to support the measurement of metrics related directly to the HCM Strategy.
Session 4: Thursday, July 14th, 2022 (2-4 pm ET)
Telling the Human Capital Story: A Tale of Multiple Stakeholders
This session will focus on how the organization and its leaders (CEOs and other members of the C-suite) shape the communication of the firm's HCM strategy and its accomplishments to a wide variety of stakeholders, as well as the marketing opportunity telling this story presents. Examples of organizations who have done this well will be shared.
What was Learned from the First Working Group on Human Capital
This working group reflects the findings of the first program. "In the light of the significantly increased focus by boards and stakeholders on HCM, driven by the COVID-19 pandemic, the social upheaval of 2020, the SEC's new disclosure rules on the subject, the fundamental shift from stockholder- to Stakeholder Capitalism, and the evidence of the link between firm performance and HCM—the Brave New World report provided seven key recommendations:
1.
Boards should evaluate their company's human capital capabilities, needs, and performance, and adopt an HCM strategy that is tied to the firm's business strategy.
2.
Boards should have an in-depth understanding of corporate culture, which is an integral element of HCM strategy.
3.
Boards should have access to HCM expertise if not explicitly adding directors with human capital experience to the board.
4.
Companies should clarify and codify the multiple roles of the board and its committees with respect to HCM.
5.
Companies should use ESG reporting frameworks as a reference point in their HCM disclosure but should customize their communications to match their strategy.
6.
Companies should use both qualitative and quantitative metrics to measure and evaluate HCM performance.
7.
Companies should take the time to get HCM right, as regulations, expectations, and the company's approach to HCM evolves.
Why the Need for a Second Working Group
According to TCB, "In the fall of 2020, the Securities & Exchange Commission modernized its reporting requirements to include HCM disclosure, underscoring the importance of Human Capital performance information to investors. Indeed, human capital is not just an expense, but a valuable intangible asset. Ocean Tomo, a Management and Advisory services firm centered on intellectual property assets, recently estimated that the vast majority (90%) of S&P 500 market value is made up of intangible assets. Since HC is an intangible asset, this will have a profound impact on how companies think about HC and make an effective human capital management strategy even more critical. There is now even greater urgency for companies to prepare for the SEC's impending, new, more proscriptive rules and regulations regarding human capital disclosure in the US."
It continues, "Boards should expect increasing pressure from investors, talent, customers, business partners, and communities to disclose material human capital metrics as well as their human capital management strategy. Shareholder attention to the topic is increasing. In 2021, support for HCM shareholder proposals averaged over 40%, up from 30% the prior year. And 40% of the proposals (including those relating to workforce diversity) that went to a vote, passed. The voice of employees is becoming louder on a range of issues, especially those relating to social issues and the company's role in addressing them."
Click here to get ESM news delivered each week.
---
Master the "S" of Environmental, Social, Governance (ESG), A.k.a. Stakeholder Capitalism
The Enterprise Engagement Alliance at
TheEEA.org
is the world's first and only organization that focuses on outreach, certification and training, and advisory services to help organizations achieve their goals by fostering the proactive involvement of all stakeholders. This includes customers, employees, distribution and supply chain partners, and communities, or anyone connected to an organization's success.
Training and Thought Leadership
Enterprise Engagement Advisory Services
For more information:
Contact Bruce Bolger at
Bolger@TheICEE.org
or call 914-591-7600, ext. 230.