April 28 Webinar: Investor Spotlight on Human Capital Management
The great irony of the human capital management, metrics, and reporting movement is that it is being driven most of all by investors. This webinar presented by the Human Capital Investment and Reporting Council at noon ET US on Thu. April 28 brings together asset managers, pension fund investors, and a Stakeholder Capitalist advocate to discuss the need for more transparency, disclosure, and accountability in human capital management (HCM) and reporting. The journey to a more open and transparent HCM is far from simple and requires ongoing focus on the guardrails and best paths forward, according to the webinar announcement.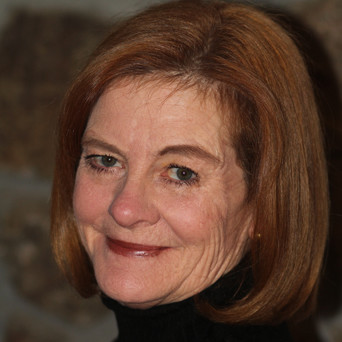 According to
Amy Armitage
, Chair of the Human Capital Investment and Reporting Council, the program will address "the rationale and research supporting human capital management standards (such as ISO 30414) and the practical challenges ahead."
In anticipation of new Securities & Exchange proposed human capital disclosure requirements for public companies, she says, the program will address:
•
What is the current "state" of human capital reporting – and what should companies be doing to prepare?
•
Why is the public's point of view on transparency critical?
•
How are investors coming together on the topic?
•
How has the need for transparency with employees changed?
•
What research supports the need for disclosure and transparency?
•
Why is transparency so critical to Stakeholder Capitalism practices?
•
What role does Diversity, Equity, Inclusion (DEI) reporting and disclosure play?
•
What are some examples and benefits of enhanced HC reporting?
•
What are some of the challenges in more open reporting and solutions for addressing them?
•
What are some additional strategies to drive better human capital investment?
According to Armitage, The Human Capital Investment and Reporting Council (HC IRC) is a working group of senior executives from human resources, finance, and the investment community who have strategic interest in human capital investment, measurement, and reporting next practices. Current participating organizations include Allianz, Uber, RedHat, SAP, Deutsche Bank, Standard Bank, Tech Data, Public Storage, Aerospace Corp., MetLife, Blackrock, Tegna, T-Rowe Price, Tysons, So Cal Edison, General Mills, Drake International, Virgin Pulse, ADP, and Abbott Labs.
For More Information
Amy Armitage
Human Capital Investment and Reporting Council
203-470-2211
Click here to get ESM news delivered each week.
---
Master the "S" of Environmental, Social, Governance (ESG), A.k.a. Stakeholder Capitalism
The Enterprise Engagement Alliance at
TheEEA.org
is the world's first and only organization that focuses on outreach, certification and training, and advisory services to help organizations achieve their goals by fostering the proactive involvement of all stakeholders. This includes customers, employees, distribution and supply chain partners, and communities, or anyone connected to an organization's success.
Training and Thought Leadership
Enterprise Engagement Advisory Services
For more information:
Contact Bruce Bolger at
Bolger@TheICEE.org
or call 914-591-7600, ext. 230.